Turkmens in Manbij condemn Turkish policies
In a statement the Turkmen Association called on people to resist the Turkish occupation attempts.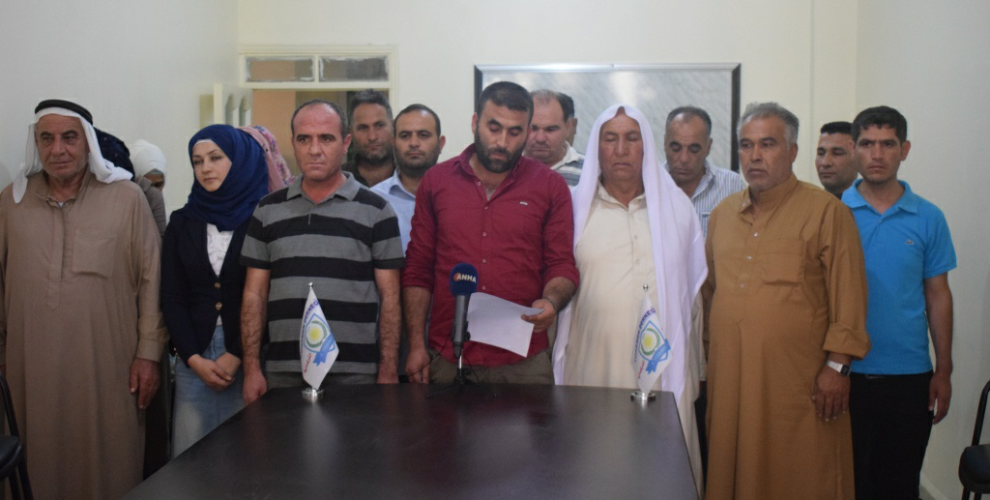 In a press statement released on Tuesday, members of the Turkmen Association in Manbij said the Turkish state's occupation policy of the Syrian territory is actually ignoring all international laws.
The press statement was read in front of the association office by Fayiz Haydar, one of the association's executives.
Haydar said: "As Turkmen people living in Manbij and its villages and as part of the Syrian peoples, we condemn the occupation of Syrian lands by the Turkish state. These military occupation and operations carried out by the Turkish state in fact violate all international laws".
The statement continued: "We invite all freedom defenders and democratic circles to stand up and reject the policy by the Turkish state implemented in Jarablus, al-Bab, Azaz and Afrin".
The Turkmen Association ended its statement by saying: "We know that many forces are trying to spread chaos in our lands by occupying Syrian territory. Turkey is the first of these forces and like other occupying forces are deepening the crisis in order to achieve their goals. We have faith in our force and our will of resistance to defend free life. We get this strength from the struggle and resistance of our martyrs."