Turkish reconnaissance aircraft flying over Kobanê
While hundreds of civilians from Kobanê protest that there is no news about Kurdish leader Abdullah Öcalan's health condition, a Turkish reconnaissance aircraft spies over the area.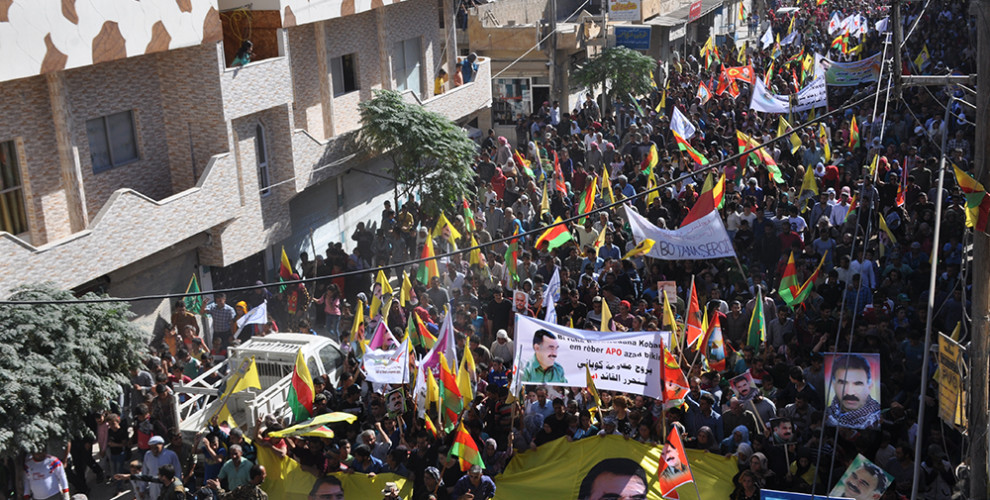 Yesterday a demonstration took place in Kobanê because the Turkish state still refuses to give information about Abdullah Öcalan's health and security. For the same reason TEV-DEM organized a demonstration today with the participation of hundreds of people who came together at the Şehid (Martyr) Egid Square.
While the demonstrators are currently gathering at the Martyr Egid Square, Turkish reconnaissance aircraft is flying right over them.