Turkish army shells Efrîn's Bilbilê district
The invading Turkish army shelled Bilbilê district of Rojava's Efrîn Canton.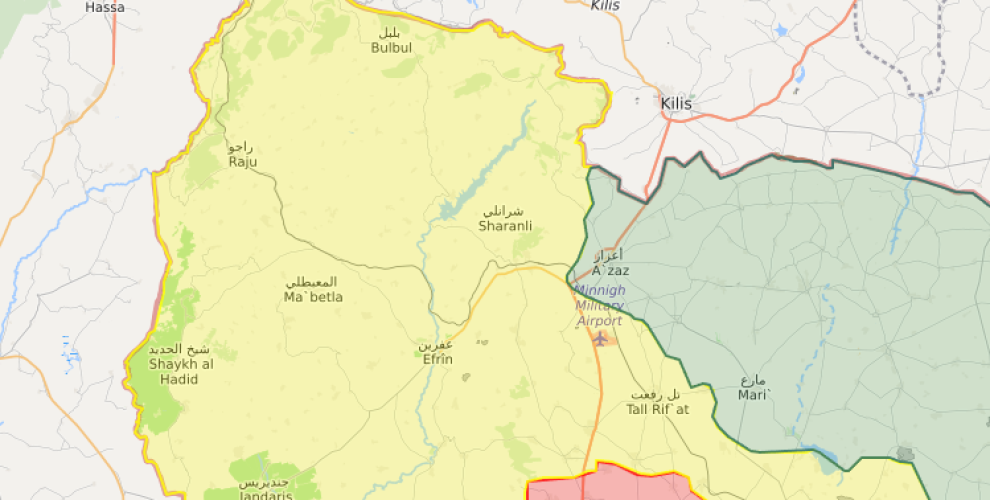 Turkish troops deployed on the border between Bakurê (Northern) and Rojava Kurdistan attacked Bilbilê district of Efrîn Canton with mortars Tuesday evening.
Hawar News Agency (ANHA) reported ensuing clashes between Turkish soldiers and YPG/YPJ (People's/Women's Defense Units) who retaliated the attack.
No information was immediately available regarding the outcome of clashes.