Turkey-backed gangs are dealt heavy blows in Ayn Daqne
Jaysh al-Thuwar (Army of Revolutionaries), backed by the YPG/YPJ, frustrated in Ayn Daqne the attacks of gangs led by the occupying Turkish army, and delivered heavy blows to the gangs.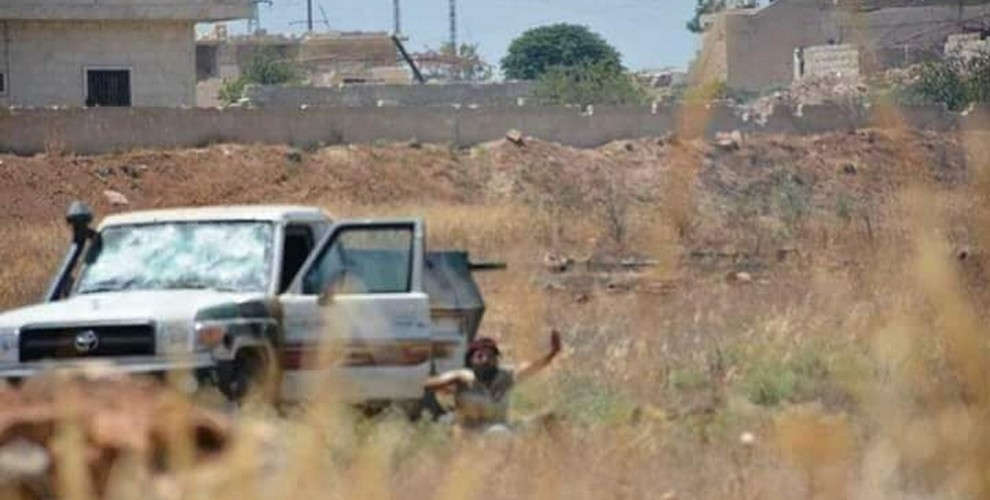 Gangs of the occupying Turkish army deployed in Kilcebrin village launched attacks with artillery fire on the village of Ayn Daqne in Shehba region at 11 o'clock this morning. Fierce clashes erupted in the region upon the response of Jaysh al-Thuwar forces.
The gangs also attacked the villages of Herbel, Sheikh Îsa and the town of Til Rifet. YPG/YPJ forces came to the support of Jaysh al-Thuwar as the clashes grew more intense, and retaliated the attacks.
Another video show high moral of YPG fighters & how they failed Turkish attack on Ein Daqna
show kills & destroyed armoreds of Turkish Force pic.twitter.com/kiH80dy1AE

— Massoud Mohammed (@M1Massoud) July 17, 2017
Military sources report that 20 gang members have been killed upon the fierce response of the fighters. The bodies of the gang members are in the possession of the fighters who were also able to confiscate a great amount of ammunition of the gangs.
The same sources say that the gangs are suffering heavy blows to an extent that they just flee, leaving all their dead bodies and ammunition behind.
In the meantime, the invading Turkish army and gangs under their command have launched yet another wave of intensified attacks on Ayn Daqne village late Monday evening. The aggression with heavy weaponry and artillery fire continues.