SDF: 30 gang members killed, 3 vehicles destroyed in Afrin
SDF Press Center announced that at least 30 gang members were killed and 3 military vehicles were destroyed in the Resistance of the Age during the past 24 hours in Afrin.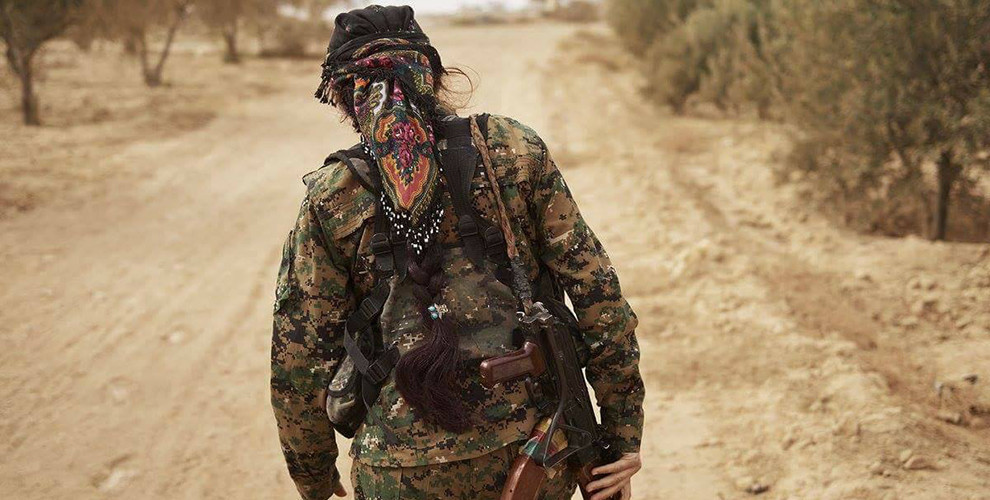 The Press Center of the Syrian Democratic Forces (SDF) has published a report on the events of the past 24 hours in the Turkish war of aggression against the northern Syrian canton of Afrin.
"Despite the decision of the United Nations Security Council on a ceasefire in Syria, barbaric attacks by the Turkish forces against Afrin continue. The invading Turkish army uses weapons of advanced military technology in the war of aggression against the civilian population. Our forces respond to the attacks of the invaders and use their right to self-defense. The record of the self-defense actions of the past 24 hours is as follows:
SHERA
The village of Omera and the adjacent hill in Shêra district have been freed. The YPG/YPJ fighters first cleared the hill and then carried out another operation in the village of Omera, freeing them from the invading forces. 20 mercenaries were killed and one military vehicle destroyed.
Since the morning artillery attacks take place on Omera. Turkish fighter jets conducted over 15 air strikes against the village so far.
MABETA
Turkish soldiers and mercenaries attacked the area around Kurka village. Our fighters have pushed back the attackers. During the battles four pro-Turkish mercenaries were killed.
SHİYÊ
For three days, the villages of Senarê and Anqelê have been subjected to heavy air and ground attacks by the Turkish army and its militias. So far, all attacks have been repelled by our fighters. Seven Turkish mercenaries have been killed during clashes.
JİNDİRES
The invading Turkish army and its allied militia have bombarded the center of Jindires and the village of Yelanqoz with heavy weaponry. In the artillery attacks two civilians were killed, another three civilians were injured. The bombardments are continuing.
Turkish army's attack helicopters carried out attacks on the village of Hekiche. Our fighters responded in kind and destroyed a vehicle. Another vehicle was rendered unusable.
RAJO
YPJ fighters repelled attacks by the Turkish army and its militias on the village of Muske. Two military vehicles were destroyed and the gang members in them were killed.
SHÊRAWA
Several residents were injured in artillery attacks of the Turkish army and allied gangs on the village of Celeme. In the attacks, houses of the villagers were partially or completely destroyed."