Preparations to mark the beginning of Rojava Revolution underway
Kobane was the first city to be liberated from the Syrian regime forces on 19 July 2012.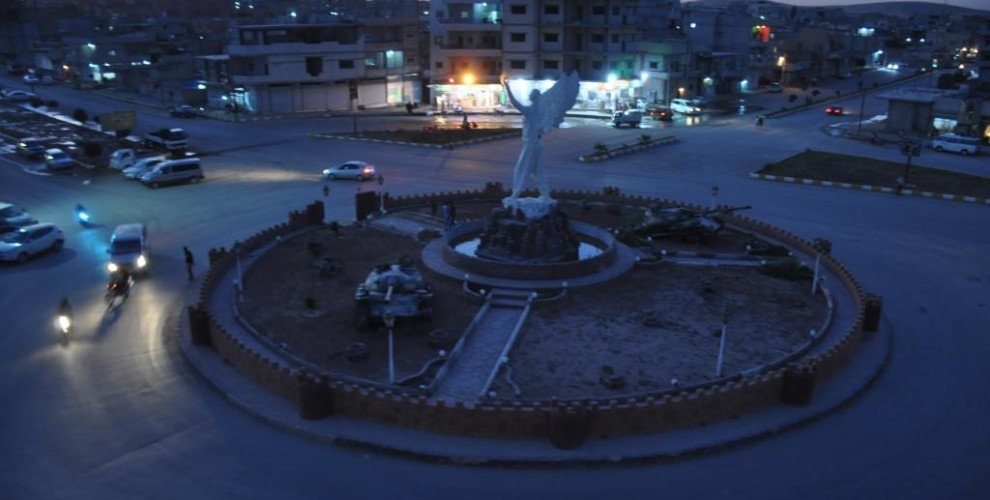 On 19 July 2012, the spark of the Rojava Revolution started in Kobane and spread all over Rojava.
The anniversary of the 19 July Rojava Revolution is celebrated every year in Rojava and all over Kurdistan.
Preparations for the celebration are well underway in the Canton and city of Kobane.
The preparation committee in Kobane said they are organising a festival and other activities. Celebrations will begin on Saturday, 14 July.
On 19 July 2012, Kobane city was the first in Rojava to expel the Baath regime.
At 1 a.m. on the night of 18-19 July 2012, the YPG took control of the roads leading in and out of Kobane city.
Inside the city, the majority of the people occupied the state institutions. Buildings to be taken over had been previously marked. These included all places that could be useful to people, bakeries for example.
The people assembled at the regime army's strongpoint in Kobane, and a delegation informed the regime soldiers that if they were to give up their weapons, their safety would be guaranteed.
The soldiers gave a quick look at the mass of people gathered there and realised they had no alternative. So they agreed.
Thus the Rojava Revolution began.
Kobane was soon followed by other cities, liberated by the People's Defense Units (YPG).