Grieving father talks about Turkish massacre one year later
Last year on October 8, Turkish warplanes hit a house in Toybux village. The massacre happened in the daylight with no ISIS members visible. Imam Sexo Hamo was pulled out of the rubble but he lost 11 members of his family including his eight children.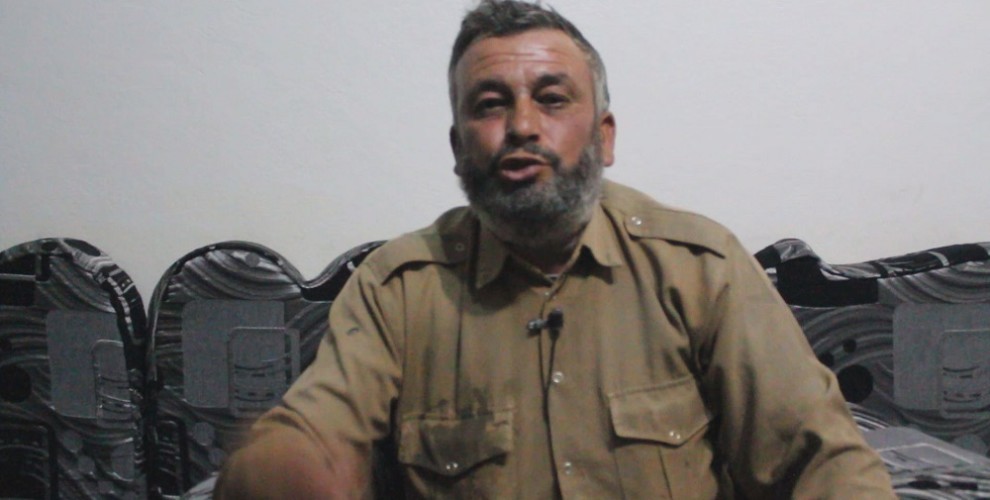 Turkish state invaded Jarablus on 24 August 2016 and launched so-called "Euphrates Shield" operation to capture Al-Bab. ISIS retreated from Shehba after showing a weak resistance. Despite that, the operation continued for months.
The civilians in Shehba region suffered the most because of the Turkish military intervention. Starting from Jarablus, Turkish army massacred hundreds of civilians with tank and artillery fire and airstrikes.
One of these massacres took place in Toybux village which lies between Rai and Azaz towns. Turkish warplanes bombed a house in the daylight for no reason. There was no ISIS presence in or around the village.
The villagers ran to rescue the people under the rubble. They managed to pull Imam Sexo Hamo out but his two wives, eight children and his uncle were killed. 
Hamo still lives in Toybux village. He is a trailer truck driver and makes a living by carrying oil from Cizire region to Shehba.
"They didn't hit ISIS, they did nothing. On Friday we came to our house, we packed our things and were preparing to move to the copse. At 10 a.m. they came and hit. There were no ISIS" he said.
Hamo recalled the events that led to the bombing of his house and said: "There was artillery fire before the bombing. We were not afraid because we had a basement. We were not expecting them to bomb us with warplanes."
Hamo was in Lebanon when the war between Israel and Hezbollah broke out in 1980's. He said that he witnessed an Israeli warplane not bombing a bridge because there were civilians passing. "After the civilians passed to the other side, the plane bombed the village. See even Israel didn't do what Turkey did to us" he said.
Hamo was told that a man called Ibn-i Haram provided the Turkish army with intelligence of ISIS presence in the house before the bombing. But he says he still doesn't know who Ibn-I Haram is.
"I am trying to make my voice heard. I am telling the world for one year but who's listening. What can I do? Now it's exactly one year after the bombing" Hamo said.
There is no information available whether an investigation was carried out by Turkish army regarding the incident. There is not even a report on the bombing. Turkish media also didn't report the killing of Hamo's family in Toybux.