Education for wounded fighters in 'Mala Birîndaran'
A group of fighters that suffered wounds in the Manbij battle are receiving education at the House of the Wounded (Mala Birîndaran).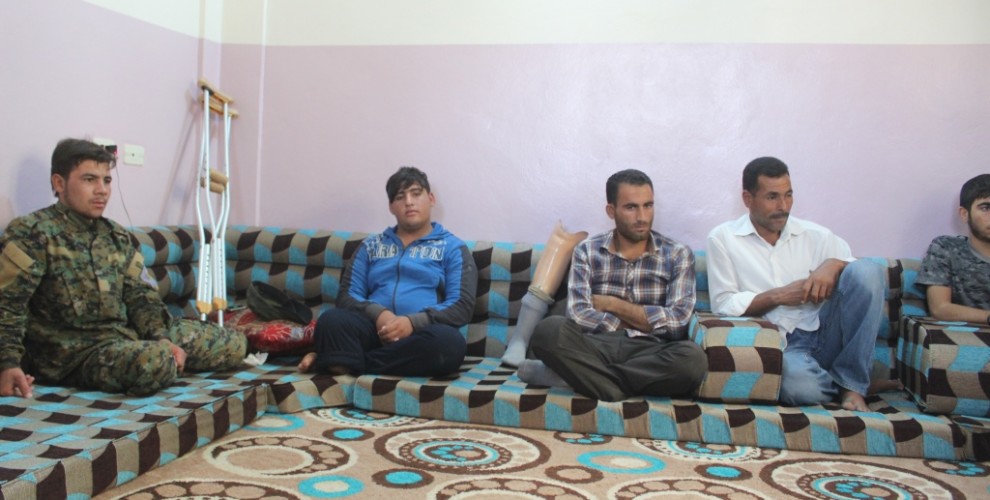 Manbij Military Council opened Mala Birîndaran (House of the Wounded) in July which houses wounded SDF fighters during the treatment period.
There are some 30 fighters who suffered wounds during the battles for Raqqa, Tabqa and Manbij territory. The fighters are getting daily educational activity in this house.
In addition to ideological education in Arabic, the fighters are also receiving lessons on the meaning and importance of education, natural society and history of the Middle East.