Clashes between Turkish army and Revolutionary Forces continue
Fighters of the YPG-YPJ and Revolutionary Forces are retaliating the attacks of the Turkish army and allied gangs on Efrîn Canton and Shehba region of Rojava.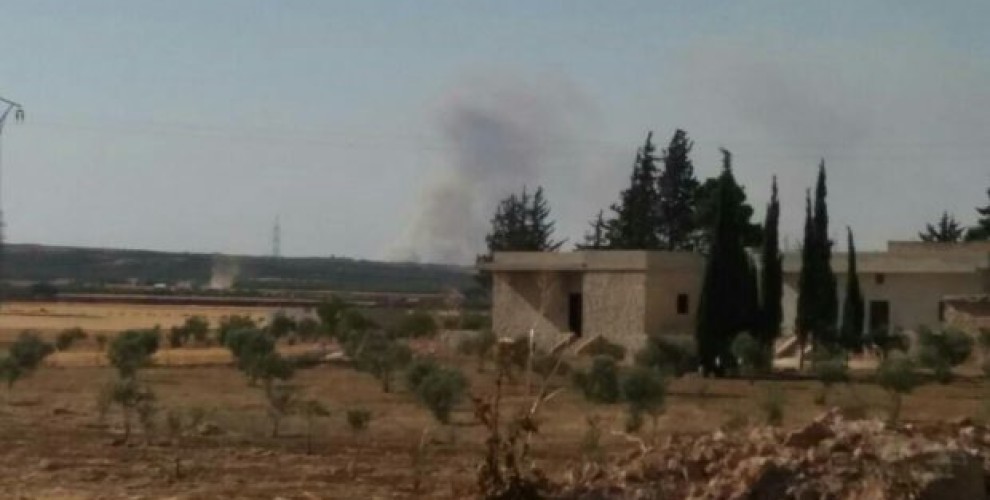 The Turkish troops and affiliated gangs deployed in Kilcebrîn and Mari have launched an attack with heavy weaponry targeting the positions of Jaysh al-Thuwar (Army of Revolutionaries) in Til Çîçan, Til Midîq, Qol Sirûc, Semûqe, Herbil and Şêx Îsa.
Clashes that erupted upon the response of Jaysh al-Thuwar fighters are continuing and the Turkey-backed gangs are suffering heavy blows, according to reports.
On the other hand, Turkish invasion forces attacked Basûfane and Başimre villages in Efrîn's Sherawa district at between 20.00-23.00 last night, which YPG-YPJ forces retaliated.
The gangs also opened fire on the YPG-YPJ positions in Barîn village in Efrîn's Cindires district, and attacked the Marenaz village of Shera with artillery fire this morning, causing material damages on civilian settlements and cultivated fields.