74 members of invading forces killed in Afrin
At least 74 members of invading forces have been killed as a result of actions carried out by YPG-YPJ forces in Afrin within the past 24 hours.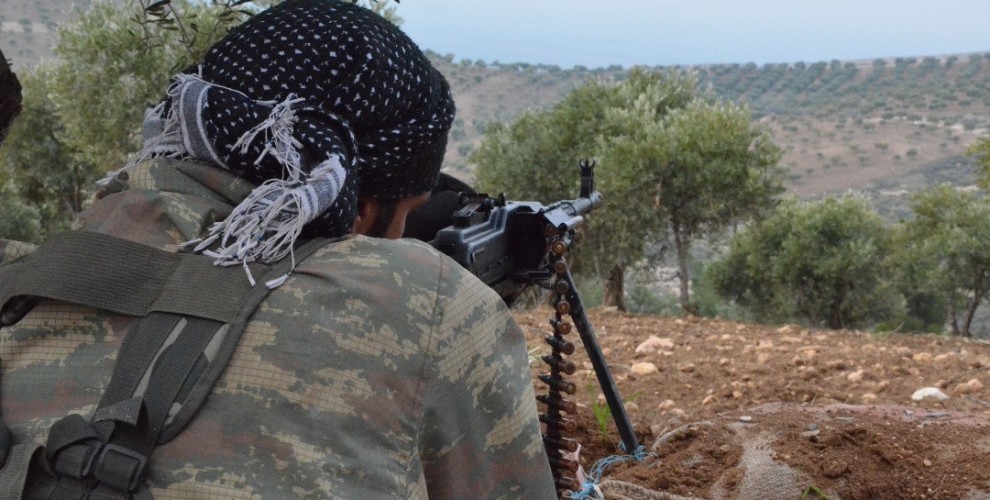 Fighters of the YPG/YPJ (People's/Women's Defense Units) carried out a series of actions against the Turkish army and affiliated Al-Qaeda, ISIS, Al-Nusra gangs that entered Afrin city centre on March 18. At least 74 members of the invading forces have been killed and dozens of others got wounded as a result of the actions. 25 of these were targeted and killed while pillaging the properties of civilians in central Afrin.
AFRIN CENTRE: Actions targeted invaders as they pillaged the shops of local people in Afrin city centre Monday evening. 16 members of the gangs were killed and 7 others got wounded.
According to reports, another action left at least 9 members of the Turkish army and allied gangs dead and 9 others wounded in the city centre on Tuesday.
JINDIRES: YPG-YPJ forces carried out a raid on the position of gangs and soldiers on Jindires road early this morning. 28 soldiers and gang members were killed and an armored vehicle was destroyed.
BILBILÊ-RAJO: Two separate actions at the entrance of Bilbile district and on the road of Rajo district left 21 members of the invading forces dead, dozens of others wounded.
SHERAWA: Reports are coming through of violent clashes between YPG-YPJ forces and invading forces in between Meydanke and Meshale villages of Sherawa.