5 more civilians kidnapped in Afrin
Occupation forces continue their atrocities against the people of Afrin.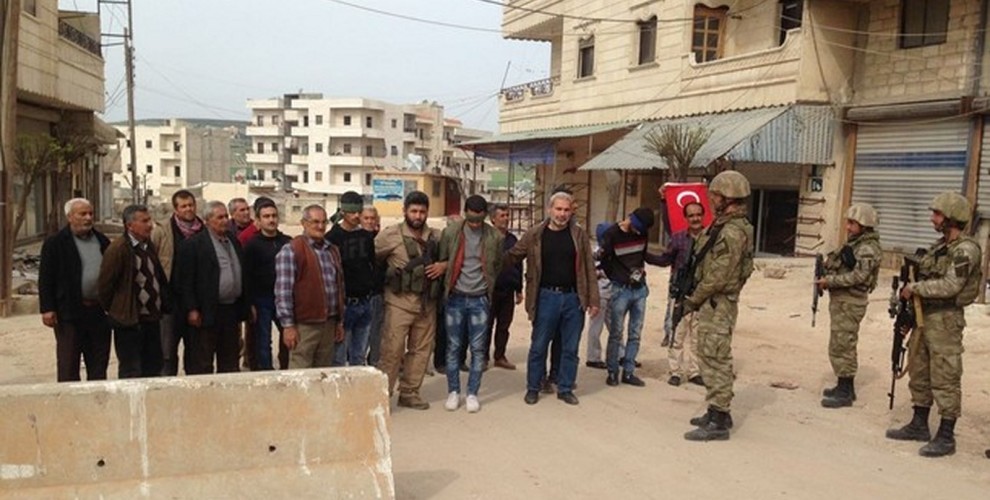 The invading Turkish army and allied gangs have kidnapped 5 civilians in the village of Gurzele in Afrin's Sherawa district.
According to Hawar News Agency (ANHA), names and ages of the abducted civilians are as follows: Egîd Abdullrehaman (25), Ehmed Yûsif Abdullrehman (28), Cemal Olo (23), Nûrî Mihemed Abdullrehman (44) and Yûsif Abdullrehman (68).
Reports suggest that the gangs have asked for ransom to release the civilians in their captivity.
More than 20 civilians have been kidnapped by the invaders in Afrin during the past two days. 16 people were kidnapped in Qestel Kishik village of Shera and 2 others in Rajo.
On the other hand, the mercenaries have seized 300 tractors belonging to the local people, more than 218 cars and hundreds of motorcycles.