1 November celebrations start in Kobanê
Celebrations to mark 1 November World Kobanê Day started in Kobanê under the slogan "Kobanê is the resistance of humanity".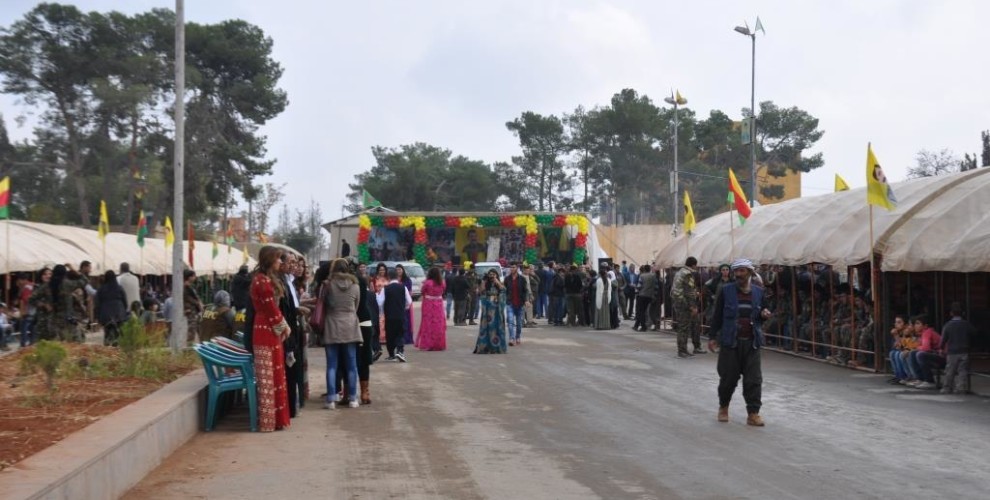 Thousands of people from all parts of Northern Syria came together to celebrate the World Kobanê Day, including representatives of the Democratic Syria Assembly, Co-president of Raqqa Civil Council, executives of Manbij Democratic Civil Administration, Democratic Northern Syria Federation co-president Mansur Selum as well as plenty northern Syrian parties and organizations, and military commanders.
The celebrations began with a minute of silence dedicated to all fallen martyrs in the struggle for freedom and a speech by the co-president of the Kobanê Canton Executive Council, Berivan Hesen.
"Today is World Kobanê Day, all eyes are on the fortress of resistance, the resistance we fought thanks to our martyrs is always in our hearts. I am gratefully remembering all our martyrs, who come from all parts of the Middle East and resisted", stated Hesen, after whom commanders of the YPG and YPS took the floor.
"We dedicate this day to Kurdish People's Leader Abdullah Öcalan, the resisting people of Kobanê, all the martyrs of resistance, and all wounded fighters. To those, who claimed that Kobanê would fall, we are responding, our resistance grew stronger through the resistance of Arin Mirkan, Revan and others. Their light is also enlightening Manbij, Raqqa and Deir ez-Zor today.
The celebrations are continuing with speeches by federation executives and other guests.