YPG Spokesman: Current threats similar to those before the invasion of Afrin
YPG spokesman Nuri Mahmoud sees a similar threat situation for northern and eastern Syria as before the Afrin invasion and warns of a new deal between the Syrian regime, Russia and Turkey.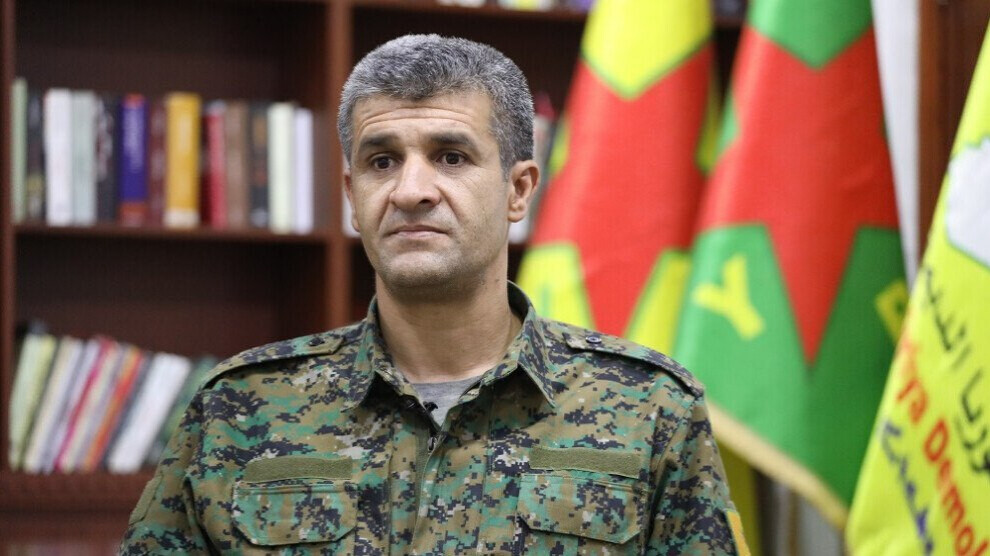 Nuri Mahmoud, spokesman for the People's Defense Units (YPG), warned of a new large-scale Turkish invasion in light of the current situation of threate in Rojava. In the face of false propaganda by Turkey, Mahmoud explained that the YPG never attacked Turkey, but are exercising their right to legitimate self-defense against any attack.
"Erdoğan is trying to expand Turkey's borders"
Speaking to RojNews agency, Mahmoud said, "It does not stop at Turkish troop deployments in Azerbaijan, Libya and Iraq. At the same time, Erdoğan is trying to expand Turkey's borders and establish a sultanate. There are many different crises in Turkey. Erdoğan wants to integrate the Turkish opposition and the whole Turkish people into his fascist and jihadist system. Erdoğan, in order to keep himself on his feet, is solely pursuing war policies."
"Damascus acts only according to Russian and Iranian interests"
Nuri Mahmoud criticized the Syrian government's attitude toward threats from Erdoğan and the Turkish state, remarking that the Damascus government has acted irresponsibly by not supporting an independent decision and solution to the Syrian issue and by acting according to the interests of Iran and Russia. Mahmoud criticized Russia, saying the major power has not supported any steps in favor of the people of Syria, but has acted only in its own interests.
"We have always exercised the right of legitimate self-defense"
Mahmoud continued: "We have exercised our right in the Rojava Revolution for almost ten years to protect ourselves against any attack within the framework of legitimate self-defense. We have not attacked anyone. We have never accepted the occupiers and Turkish-affiliated groups such as ISIS, al-Qaeda and their offshoots."
According to the Syrian Democratic Forces (SDF), the Turkish state has carried out 306 attacks with heavy weapons on Ain Issa, Girê Spî, Til Temir, Zirgan, the M4 highway and other parts of northern and eastern Syria via the M4 highway over the past six months. There were also 16 airstrikes that killed six civilians.
RELATED NEWS: