YPG roots out ISIS cell trained by Turkish MIT in Shaddadi
YPG rooted out an ISIS cell affiliated with Turkish intelligence in the northeastern Syrian city of Shaddadi. All five jihadists are reported dead.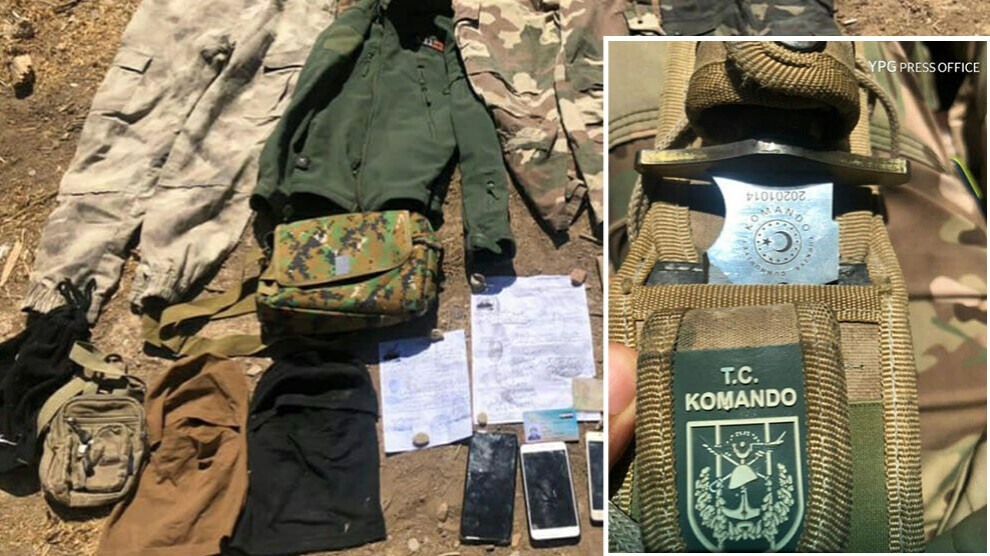 The People's Defense Units (YPG) have rooted out an ISIS cell in the northeastern Syrian city of Shaddadi and possibly thwarted plans for attacks. According to the YPG Press Office statement published on Monday, the target was a cell of jihadists from the ISIS terrorist militia commanded by the Turkish intelligence service MIT.
"During the operation last Saturday, a short-lived skirmish occurred after the five-member group opened fire on the YPG unit and all cell members were neutralized," the statement said.
According to initial investigation results, the members of the cell were in the Turkish capital Ankara from 2017 onwards for "training" at the MIT. Among other things, they were tasked with intelligence gathering in the cities of Serêkaniyê (Ras al-Ain) and Girê Spî (Tal Abyad), which have since been occupied by Turkey. Specifically, they had provided the MIT with information on individuals from the Autonomous Administration of North and East Syria.
According to YPG information, the cell was composed of three Iraqis and two Syrians. Weapons, documents, cell phones and other items relevant to the investigation were seized during the operation.
Names of the neutralized ISIS members are:
Rehed Mehmud Xalid (from Iraq)
Ramî Hemdun Xidir (from Aleppo)
Ehmed Mehmud Fatih (from Iraq)
Ebu Xetab (from Iraq)
Hemud Hemid Mihemed (from Syria)