YPG: Amara Ronahî has left unforgettable traces behind her
Fallen guerrilla commander Amara Ronahî made an indispensable contribution to the YPG Media Centre during the battle for Kobanê. The YPG Command pays tribute to her personality and her fight in Rojava.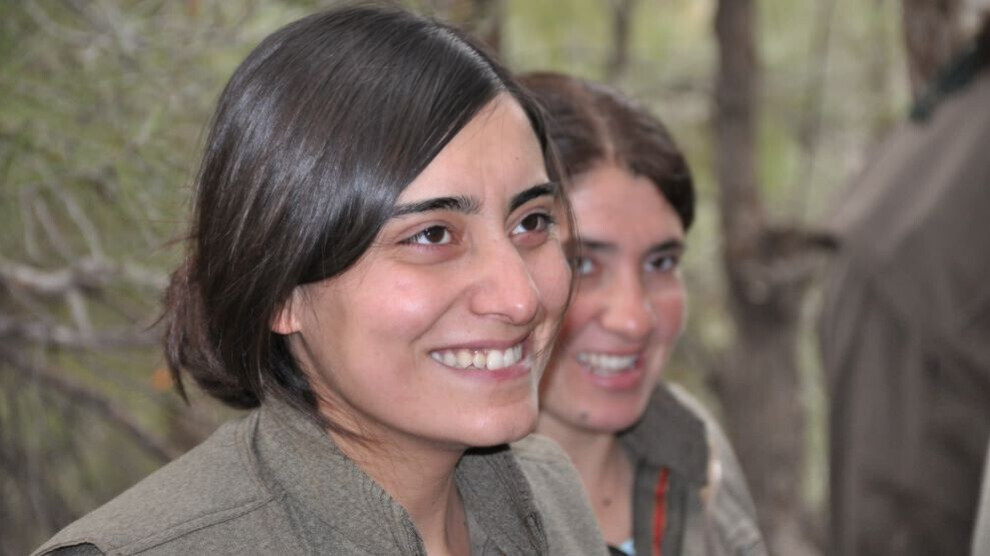 The General Command of the People's Defence Units (YPG) has published an obituary for Amara Ronahî, whose martyrdom in a Turkish air strike in August was announced by the HPG Press Centre on Thursday.
Amara Ronahî's real name was Gamze Laçin and she had joined the guerrillas in 2011. In its obituary, the YPG points out that Amara Ronahî also made an indispensable contribution to media work in Rojava, stating the following:
"The revolution of Rojava and Northeast Syria could be realised through labour, sacrifice and heroism. In the most difficult time of the occupation attacks, thousands of young people from all parts of Kurdistan went to the battlefield in Rojava and fought with great courage. Guerrillas from the mountains of Kurdistan also came to the villages and towns to form a protective wall against the ISIS gangs. One of these guerrilla fighters was Amara Ronahî.
Comrade Amara came to Kobanê from the northern Kurdish mountains in 2014. She saw the cruelty of ISIS with her own eyes and stayed on the front line with a desire for retribution. Together with her companions, she was able to announce the good news of the liberation of Kobanê to the Kurdish people and the world.
Amara Ronahî fought with great sacrifice in the most difficult theatres of war. At the same time, she has participated with great dedication in the work of the YPG's media and communication centre. Like Agirî, Eylûl, Heqî, Xerîb and Canşêr, Comrade Amara also became the voice of the YPJ and YPG and reported to the whole world about the war in Rojava and the resistance of the fighters.
The attacks on women and children were a very important issue for her. She felt great empathy and understood this cruelty as an attack on herself. Therefore, she was fully prepared to do everything she could to stop the attacks.
She played a leading role in media work and was active in all areas. She spent every moment of life together with her companions and has left unforgettable traces in our memory. The spirit of resistance in Kobanê, the heroic deeds and life stories of the fighters were recorded for posterity through her work in the YPG Media Centre. The fact that we as the YPG have made it to the present day is also thanks to Comrade Amara and numerous other martyrs of media work.
In this spirit, we commemorate Amara Ronahî and all the martyrs of the free media. With their pens and lenses, we will be the voice of freedom."