Overcrowding problem in Girê Spî Refugee Camp
Girê Spî Refugee Camp administration announced that the camp has surpassed its capacity creating serious concerns as more refugees continue to arrive.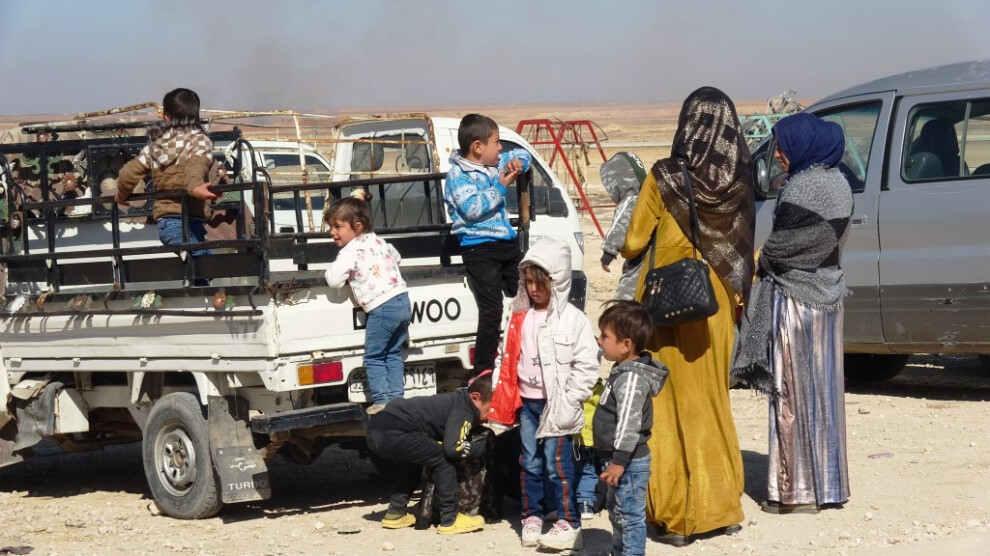 Since last October, the camp administration has started work to expand the third area to accommodate 600 refugees families. Civilians from Girê Spî were displaced as a result of the occupant Turkish army attacks on Northern and Eastern Syrian regions on 9 October 2019.
The Girê Spî Refugee Camp, located near the village of Til Seman village in the north of Raqqa city, started to host 725 families and 3,530 refugees in the first and second section tents on 22 November of the same year.
The camp administration is facing difficulties due to the daily arrival of refugee families to the camp, as they cannot rent houses in Raqqa and Tabqa. The camp administration had to make agreements with some organizations working in the area to continue the expansion of the camp because of the limited resources. The administration has the following tasks: solving the expansion problem, rebuilding the camp, providing sewerage works and well construction and electricity supply around the camp.
Camp administration's co-chair Mihemed El-Şêx called on organizations to help them and continue the expansion of the third section tents, and to welcome refugee families who come to the camp each day.
The administration had to accept about 50 refugee families from the Girê Spî canton and settle them with other families until the expansion of the third stage was completed.
Co-chair El-Şêx called on relevant parties and humanitarian organizations to complete the expansion of the third area to host immigrant families as soon as possible.
The extension work for the third section of the camp was to be completed within a month, but the work was suspended two months ago.