Autonomous Administration: Situation in Hol Camp concerns the whole world
The North and East Syria Autonomous Administration has issued a call to the international community to take their responsibility for Hol camp.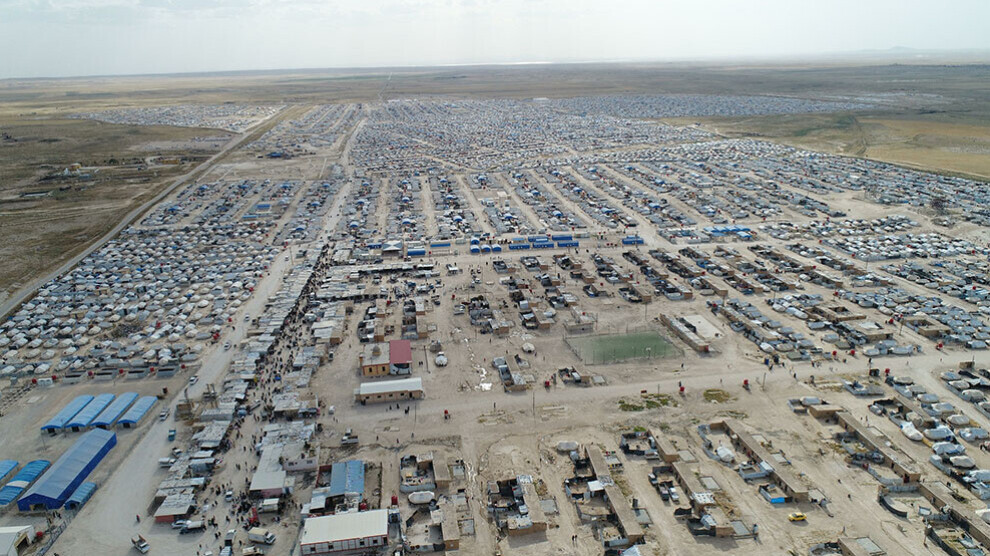 After the publication of a UN report on the catastrophic conditions in Hol Camp, the North and East Syria Autonomous Administration issued a declaration. According to the UN report, there are currently 62,000 people at Hol Camp, many of them under the age of twelve. The Autonomous Administration welcomes the UN investigation into the conditions of the camp and at the same time warns of a further deterioration, in particular in relation to the security situation in the camp.
"Conditions can get worse"
"The Islamic State is still active," the statement said. "The conditions in the camp can therefore further deteriorate." The Autonomous Administration warns that it is not in a position to provide sufficient supplies for the camp itself and continues: "The whole world has to deal with this problem. After the invasion of Serêkaniyê and Girê Spî by Turkey, ISIS increased its activities. This situation clearly had a negative impact on the situation in the camp. Women linked to ISIS hold 'trials' in the camp and carry out punishments. Their relations with the Islamic State continue. The security forces of the camp have therefore carried out a number of actions."
"Care for children and adolescents hardly feasible"
As to the situation of minors, the Autonomous Administration says: "No child or young person is being held in the camp by force. They will be taken care of. ISIS women, however, still maintain their ties to the organization. A space, albeit limited, was created for the children. There, they receive psychological support. But the number of children is very high, so providing comprehensive care is almost impossible for the Administration."
"Security can only be guaranteed if the international community shows solidarity"
The Autonomous Administration criticized the international institutions for the lack of support and concluded its statement by saying that "the international community has to show solidarity in order to ensure the control and security of the camp. This camp affects the entire international community as well as the UN. The states whose citizens are held here should also support the Autonomous Administration."