Autonomous Administration works to provide water to the people of Hesekê
Alternative projects are being developed by the Autonomous Administration to solve the water problems of the people in Hesekê.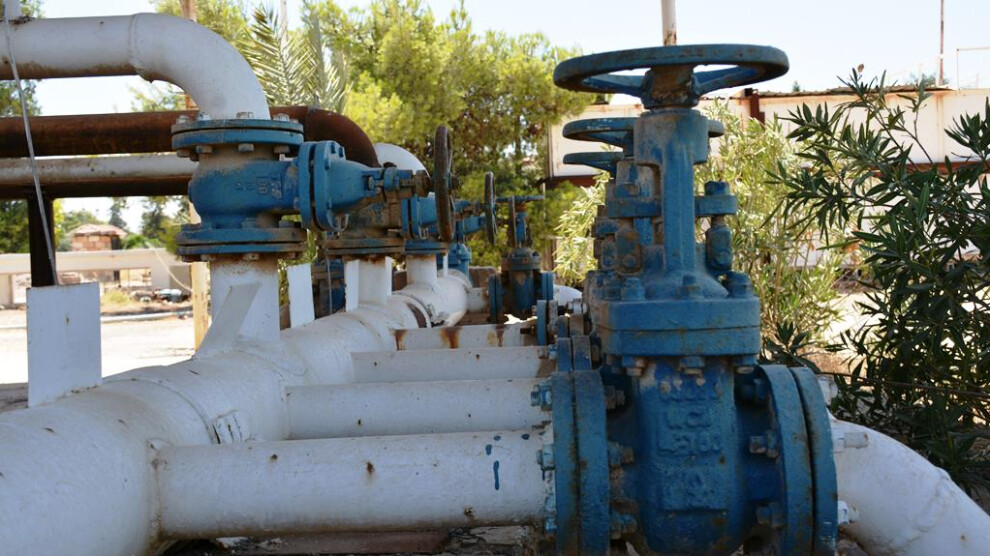 The Autonomous Administration is working to bring a permanent solution to the drinking water problem in Hesekê after the invading Turkish state and their mercenaries closed the valves of the Allouk Water Station in Serêkaniyê.
Giving information about the work, 47th Water Station Manager Silêman Xelil told ANHA that with the new projects, they started to provide 15,000 cubic meters of water per day to Hesekê.
Xelil said that the water stations whose infrastructures were destroyed by the invading Turkish Republic and its mercenaries were repaired and put into service again.
"The water taken from the Euphrates River is transferred to the Siwer Water Station in Deir Ez-zor and from there to the al Ilewa Water Station near Mergeda, and then it is transported to the station in Shedade. The water pipes in Hesekê city center were severely damaged. As a result of the repair work we have carried out, water will reach the water station in the borough of Eziziyê."
Xelil said that if water reaches the Eziziyê Station, an average of 15,000 cubic meters of water will be provided to Hesekê per day, and that this will meet 20-25 percent of Hesekê's water need. Noting that the repair work of the Eziziyê Station is continuing as planned, Xelil added that there will be tanks of 360 cubic meters and that there will be 2 main and a backup pump for pumping the incoming water. The pumps will be capable of pumping 400 cubic meters of water per hour.