Work underway for new prosthesis center in Qamishlo
A prosthesis center for victims of war is being built in Qamishlo. Several thousand people depend on prostheses. Wiesbaden doctor Michael Wilk has donated over 50,000 euros to the Kurdish Red Crescent for the project.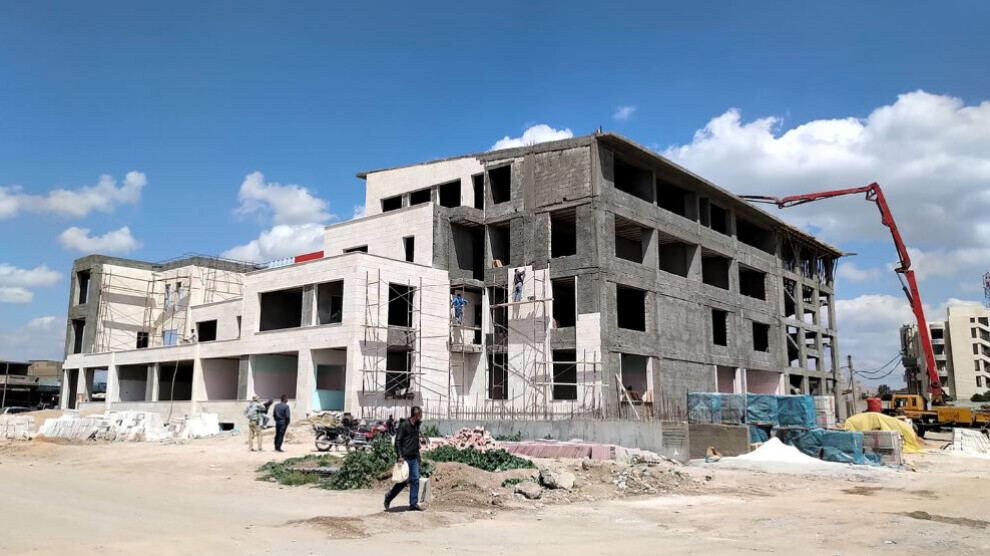 German doctor Michael Wilk made a donation for the new prosthesis center in Qamishlo to the Kurdish Red Crescent (Heyva Sor a Kurd) in Rojava. For this, 51,400 euros were collected. The emergency doctor and psychotherapist, who has been working closely with Heyva Sor since 2014 and has been in the autonomous region of northeast Syria recently for a few days, said: "The prosthesis center is an urgent project for thousands of war victims. The existing capacities are nowhere near enough. The victims in the successful fight against ISIS in northeast Syria alone are estimated at around 11,000 dead and over 20,000 seriously injured. More people were injured and maimed by the ongoing attacks by Turkish Islamist troops. The Kurdish Red Crescent assumes a few thousand people who are dependent on prostheses, including many children and young people. The construction of a prosthesis center with workshop and a physio-ergo therapy department is progressing rapidly. The work should be completed by July - August 2021. Solidarity is still necessary in order to be able to cope with such projects and to give people the prospect of a better life."
Heyva Sor itself is responsible for most of the construction of the building. The land was made available by the city of Qamishlo. In the same area, departments for burn injuries and chemotherapy are also planned.
Donations can be made to Dr. Michael Wilk's account, specifying "health building" (IBAN DE77510500150173070939 BIC NASSDE55XXX). Wilk cannot issue tax-effective receipts: "I personally guarantee that 100 percent of the donations will be used for the projects in Rojava." In view of the coronavirus pandemic and the increasing infection and disease rates in Northeast Syria, donations should also be made for other needs from now on be used in the supply of the population in cooperation with the Kurdish Red Crescent.