Website for the martyrs of Rojava
For nine years YPG/YPJ and SDF have been defending the revolution of Rojava. Now a website has gone online which documents the identity of the at least 11,000 martyrs so far.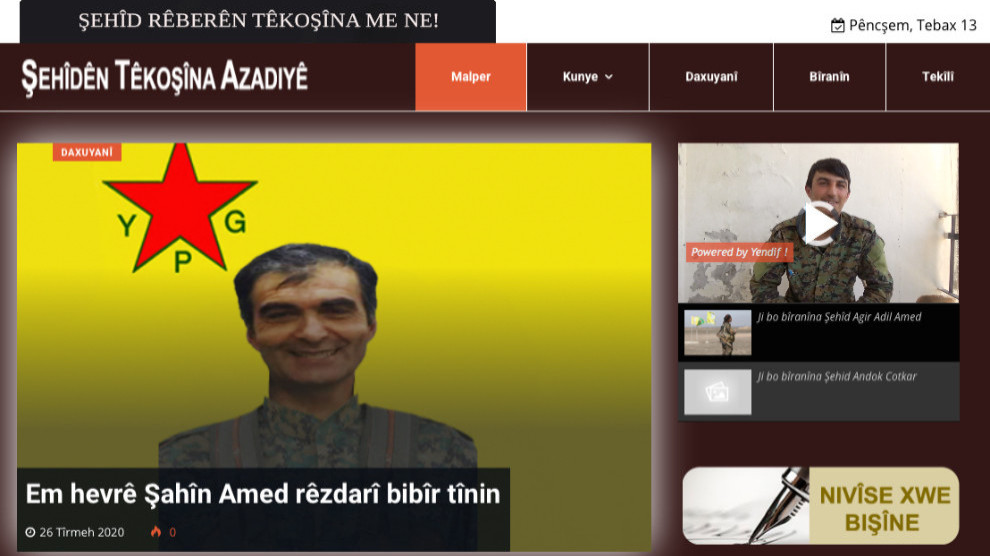 On Thursday, an internet project for the fighters who died defending the revolution of Rojava and humanity in Northern and Eastern Syria was published.
The at least 11,000 revolutionaries who died in the past nine years of struggle are to be commemorated on http://www.sehidenrojava.com.  On the site the martyrs are presented with pictures, reports, videos, memories and also with their own texts.
The headline on the page reads: "The martyrs are our pioneers". At the moment the page is only available in Kurdish.