Water shortage begins to affect also Shaddadi region
Citizens living in Shaddadi express their concern as water problems increase. Stating that the main reason of the water problem is the closure of Alouk Station, the municipal officials said that they are working to solve the problem.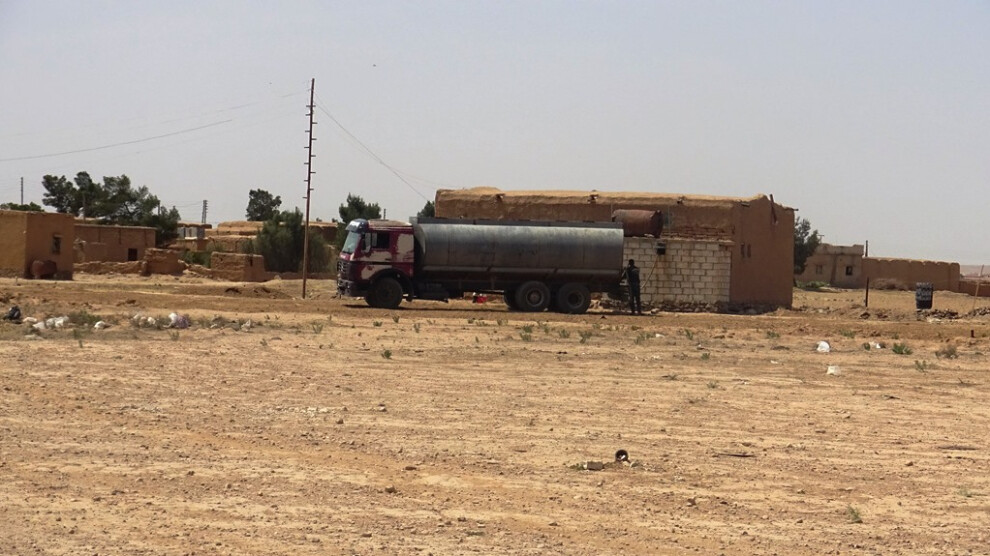 As the invading Turkish state closes the Alouk Station, the people of Shaddadi have difficulty in receiving water supplies. Citizens get water from the municipality's warehouses and water is also carried to villages in Hesekê.
Xelef al-Selama, who lives in the village of al-Heriri, east of Shaddadi, told ANHA: "About 10 days ago, water tanks reached us thanks to the municipality. Some tradesmen in Hesekê are exploiting the problems and sell water at very exorbitant prices. The municipalities should produce a permanent solution for the water problem."
Casim al-Selama, a member of the village of al-Bedlici commune said that they had a lot of difficulties in getting water. Noting that the municipal and regional councils responded late to the communes, al-Selama added that the danger in the region increased with the nearing of the summer months.
Underlining that the criticism of the people is justified, Shaddadi People's Municipality co-mayor Husam al-Tean said: "Water is a basic need. We could not provide a solution to the water reduction. However, we are trying to meet the water needs. We made agreements with 17 water tank owners to provide water to the villages of Shaddadi. We have set up a warehouse for each village. However, some villages have more than 500 houses. This is where the problem arises."
Reminding that the Turkish state has closed the Alouk Station, which is the main water resource, Husam al-Tuan added: "The main reason for the water crisis in the region is the closure of the Alouk Water Station by the Turkish state. Water supplies are being sent to Hesekê in their majority and this causes a shortage in other areas."
The Water Directorate continues its works for the completion of the project that will deliver water from the Euphrates River to the villages in the south of Hesekê. 75 percent of the project, announced 4 months ago, has been completed.