Visitors flock to the hunger strike action in Kobanê
The hunger strike led by the Martyr Family Institution in Kobanê demanding an end to the isolation and freedom of Kurdish People's Leader Abdullah Öcalan continues with frequent visitors.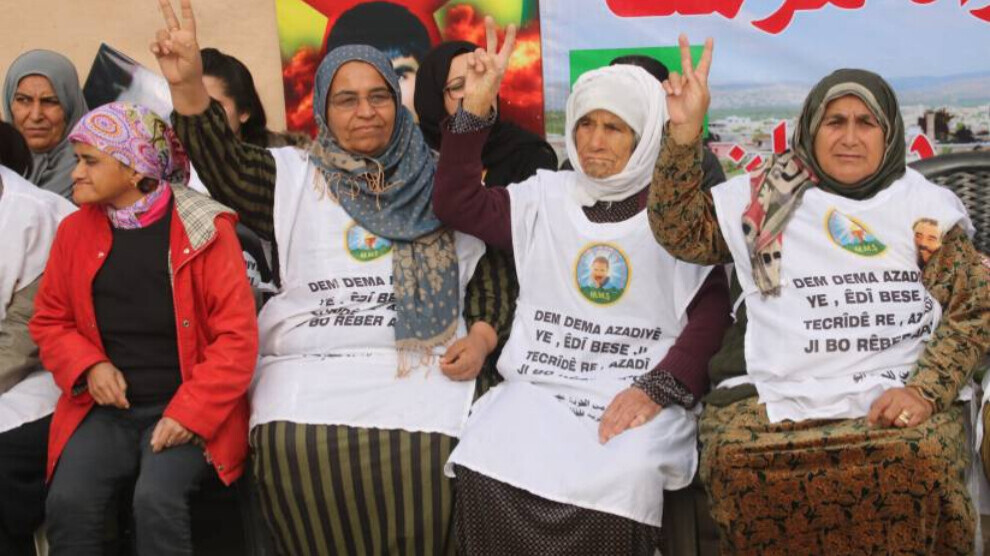 The indefinite and alternating hunger strike launched by political prisoners in Turkey on November 27 against the isolation imposed upon Kurdish People's Leader Abdullah Öcalan and the increasing violations of rights in prisons continues on its 40th day. The solidarity alternating hunger strike, which started three days ago in Martyr Agit Square in Kobanê Canton, continues to embrace the action.
Members of the Martyrs' Families Council and 30 people attended the action. The activists were visited by members of the Baqi Xido Cultural Center, Kevana Zerin Movement, the Ministry of Agriculture, the Military Council, Public Security and the Military Hospital.
"WE CANNOT LIVE WITHOUT OUR LEADER"
Speaking after a minute's silence in memory of the martyrs, Zerin Gulçin Hiso of the Kevana Zerin Movement saluted the prisoners' action. Hiso said, "We started action here to join the resistance initiated in prisons. Everywhere will be a scene of resistance. Thanks to Leader Apo, we enjoy our culture, mother tongue and tradition today. We revived our culture. As the Kevana Zerin Movement, we can live without food and water but we cannot live without our leader."