Village in Sherawa under artillery attack
The Turkish army and allied jihadist militias are again bombarding the village of Bênê, located in northwestern Syria. At least 70 artillery shells hit the village in the canton of Afrin within a few hours.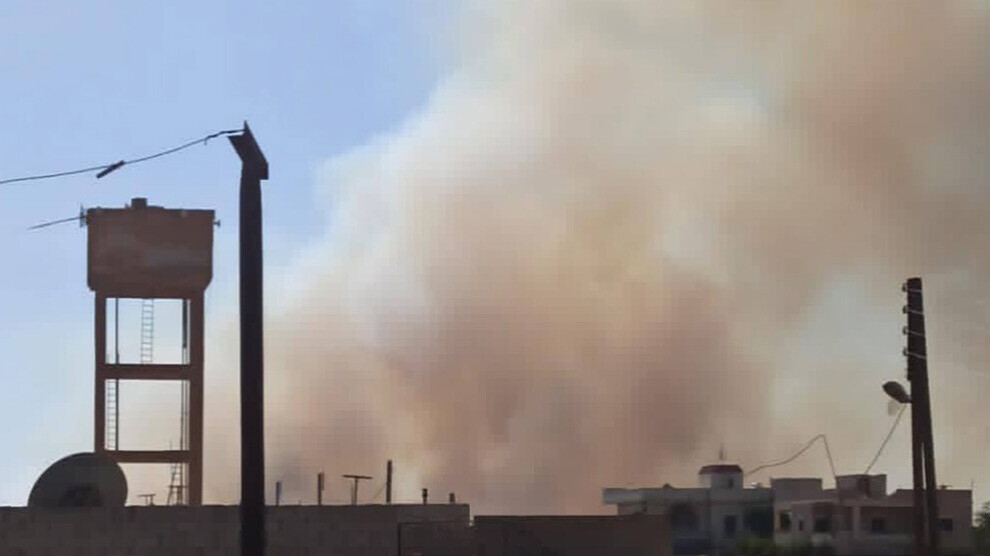 Attacks by Turkey and allied jihadist militias against northern Syria continue unabated. Reports are coming through of artillery fire from the canton of Afrin, targeting a village in the not fully occupied district of Sherawa. The affected village of Bênê is about twenty kilometres south-east of central Afrin.
The shelling of Bênê started in the midday hours of Saturday and is continuing at the moment. According to local reports, at least 70 mortar and howitzer shells have hit the village and the surrounding area. While it was not immediately clear whether people had been injured, the bombardments have ignited several smaller and larger wildfires in cultivated areas.
Strategic position of Sherawa
The district of Sherawa is located in the south-east of Afrin and is not fully occupied. The region occupies a strategic position in Turkey's plans for an expansion of its illegal occupation zone in Syria, as Sherawa borders the canton of Shehba and connects Afrin with Tel Rifat. Should the Turkish state launch another invasion in the autonomous areas of northern and eastern Syria, as Ankara has been threatening for months, Tel Rifat will be attacked first. Turkey's covert war against the region has continued virtually uninterrupted since the occupation of Afrin. The Documentation Centre for Violations in Rojava recently stated that in July alone, more than 3,100 shells hit residential areas in Sherawa and Shehba.
Afrin occupied since 2018
Until a few years ago, Afrin was self-governing according to the cantonal principle of Rojava. Since 18 March 2018, the region has been occupied by Turkish military forces and Islamist militias. Under occupying forces, a regime of terror has been established in Afrin. Bombardments of civilian settlement areas determine everyday life in what was once the safest region in all of Syria. Abductions, executions, torture, looting and expulsion are part of the daily business of the mercenaries of the occupying power. Most of the Kurdish population has been expelled and replaced by settlers loyal to Turkey.