Universities of Rojava and Kobane appeal to academics
The Universities of Rojava and Kobane, one of the jewel of the Autonomos Administration model issued a statement about the invasion attacks carried out by Turkey.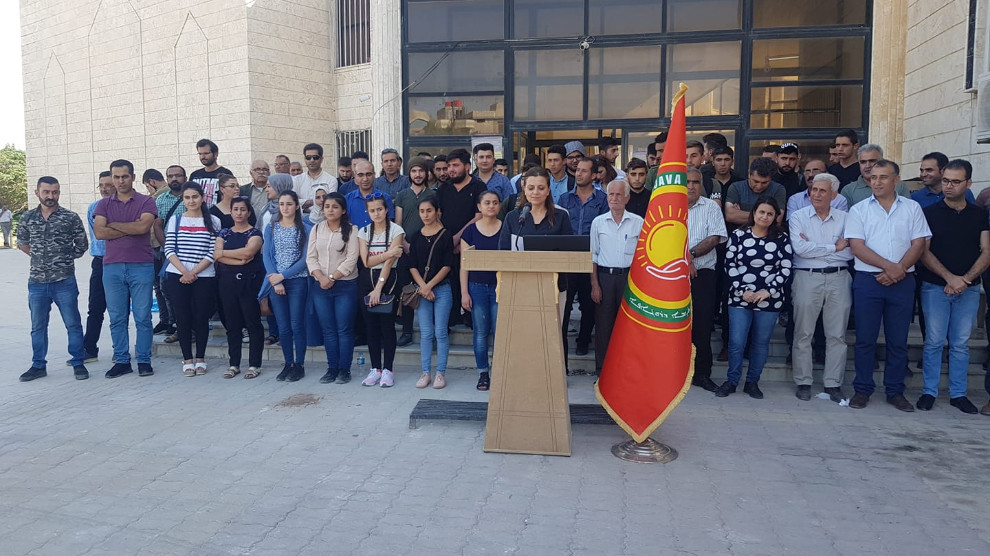 The universities of Rojava and Kobane held a press conference about "yet another conspiracy against our resistant people."
For seven years, said the statement, "the Kurdish people of Rojava and Northern Syria have responded to the attacks of mercenaries who came from all over the world and thus defended all humanity. Today, however, this resistant people are facing a systematic international attack. Although it shows that the Turkish state is fighting, there are international forces behind it."
The statement added: "The citizens of Russia, America and other countries were killed by ISIS and with the coordination of the Turkish state. But today these same forces open the way for the Turkish state - the embracer of ISIS and its mercenaries in order to commit massacres by the neo-Ottomans against the Kurdish people."
The statement continued: "We as teachers, students and staff at the universities of Rojava and Kobane, despite the attacks of the Turkish state, have been pursuing science and knowledge for three years. Unfortunately, today, all the efforts, values and sanctities of universities and schools are seriously endangered by the state-terrorism and mercenary."
The universities of Rojava and Kobane ended their remarks by saying that "science and knowledge are above all the sacred values of society , morals and a decent attitude. We will be worthy of those values and will resist until the end."
The universities "appeal to all academic figures, universities and international academies to condemn these barbaric attacks and raise their voice and take an attitude against them. So that we know that science, knowledge and culture are the principles of human dignity."