Two killed, two injured in Hol Camp
The murder news from the Hol refugee camp in northern Syria does not stop. Two people have been murdered and two others injured on Wednesday.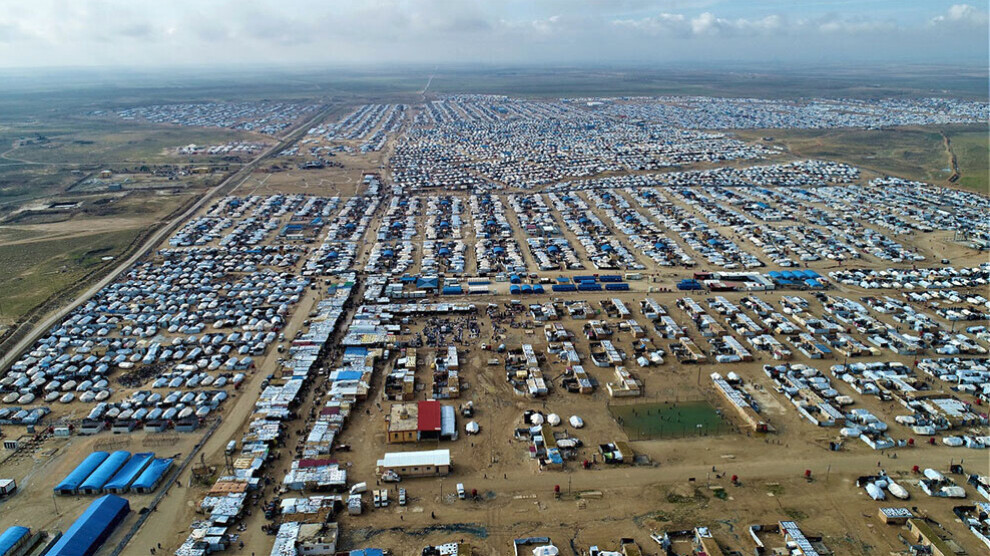 The situation in Camp Hol is becoming increasingly dramatic. The camp, which is home to both refugees and thousands of family members of ISIS jihadists, has become a daily scene of assassinations. On Wednesday, two Iraqis were again found dead in the camp. Two teenagers, aged 17 and 19, were injured. This brings the number of recorded murders at Camp-Hol to 38 this year.
The camp with its 62,000 inmates is notorious as the new capital of ISIS and the most dangerous camp in the world. ISIS women in particular operate in an organized manner and attempt to enforce ISIS laws in the camp. There are 30,703 Iraqi citizens in the Hol Camp. The Iraqi government has so far refused to take them back, arguing security concerns. The Autonomous Administration is left alone with the ISIS jihadists from 52 nations and is unable to provide comprehensive security in the camp.