Turkish state and mercenaries take Saraqib
The Turkish state and its mercenaries invaded Saraqib, located at the junction of the M5 and M4 motorways in Idlib.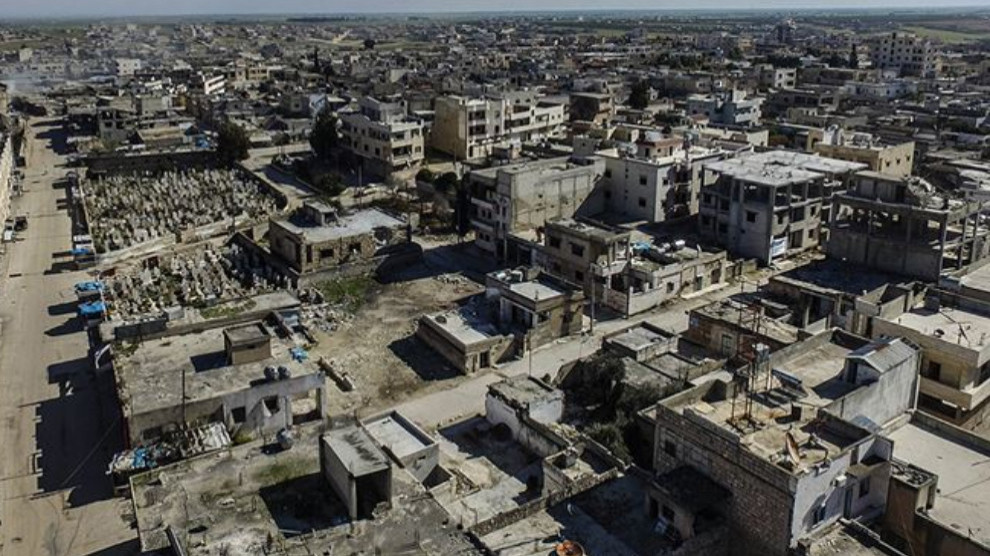 Located at the crossroads of the Aleppo-Damascus (M5) and Aleppo-Latakia (M4) motorways, the town of Saraqib in Idlib has once again been seized by Turkish-backed mercenaries.
The Syrian army had taken Saraqib back from Turkish-backed mercenaries with the support of Russia and Iran two weeks ago.
Turkish government-backed mercenaries however captured the town of Neirab between Idlib and Saraqib 3 days ago and then attacked Seraqîb.
On the other hand, Syrian regime forces carry out their operations in the south of Idlib with the support of Russia and Iran.
After the Syrian forces have completely taken over the M5, they are trying to gain control of the M4 road.
However, the M5 road was closed again because of the seizure of Saraqib by the Turkish government-backed mercenaries.
Clashes continue in the region.