"Turkish reports a miserable attempt to cover up the massacres"
Gabriel refuted the Turkish media reports that shells were fired from Qamishlo into Nusaybin.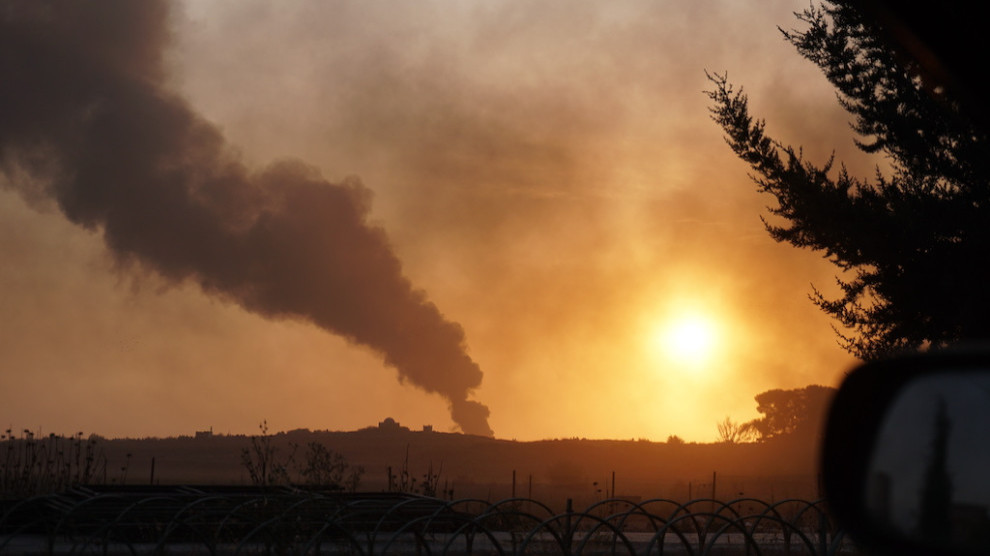 Kino Gabriel, official spokesman of the Syrian Democratic Forces (SDF) released a statement on the latest situation as fighting continues in northern Syria since the launch of Turkey's occupation operation on October 9th.
Gabriel stated that dozens of civilians, including children and women, have been killed by indiscriminate barbaric shelling of Turkish forces and allied terrorist factions as part of the genocidal war waged by the Turkish state against the people in northern and eastern Syria.
The statement by SDF Spokesman reads as follows;
"Turkey has entered the stage of spreading lies and promoting groundless fabricated news. Turkish media has reported that 'shells fired from Qamishlo targeted the border town of Nusaybin'.
While we remind the public of the leaks from the head of the Turkish Intelligence Service in 2012 when he confirmed that he could 'send some people to the Syrian side (of border) to fire shells on the Turkish side which will provide an argument for Turkey to intervene in Syria,' we would like to emphasize that these Turkish fabrications are a miserable attempt to cover up the massacres committed in the city of Qamishlo as well as the entire border cities against civilians who are killed daily by Turkish shelling.
The Syrian Democratic Forces, which sacrificed precious lives to protect civilians from war, is witnessed by enemies, before friends, that they are blameless in such acts, while the history of the Turkish army and affiliated groups is full of similar crimes and massacres."