Turkish forces and mercenaries attack villages in Ain Issa
The Turkish state's genocidal campaign seeking to invade North-East Syria in violation of international law but enjoying international silence, has continued since October 2019.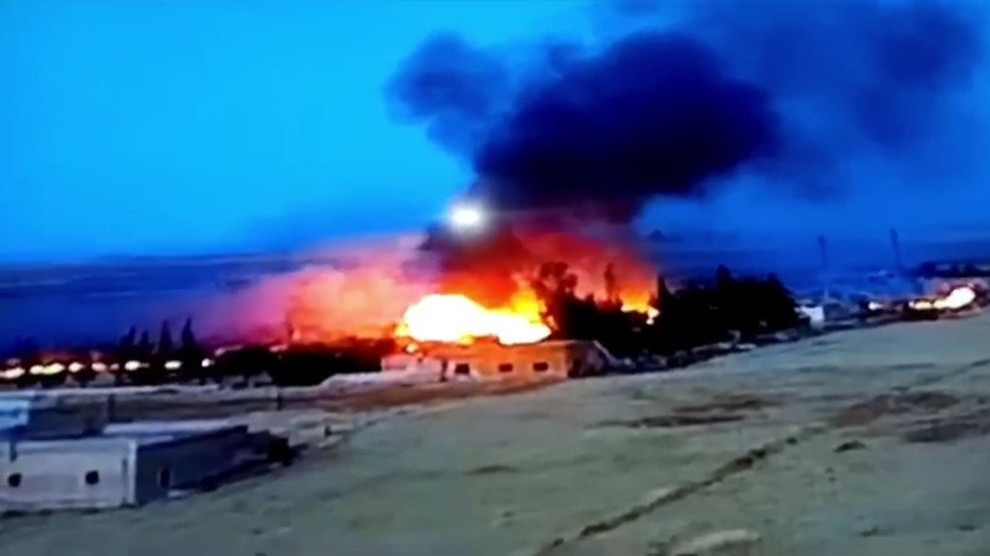 The Turkish army forces and allied mercenaries have launched an aggression on villages in the northern Syrian town of Ain Issa on Sunday.
The aggression targeted the villages of Hoshan, Abu Siray and and Xalidiya as well as Saqir way station where the shelling started a fire.
TEarlier today, the occupation forces carried out an artillery attack on a truck on move on the international M4 highway. The truck was en route from Ain Issa to Chalabi town. The driver, identified as 31-year-old Usama al-Asaf, was injured as a result of the bombardment. He was taken to hospital by local residents.
Ain Issa occupies key strategic position
Ain Issa is located about 45 kilometres south of the town of Girê Spî (Tal Abyad), which has been occupied since last October by Turkey and its proxy army "SNA", on the strategic M4 road. Due to its relative proximity to the city of Raqqa and thus to the gate to Deir ez-Zor, Ain Issa occupies a key strategic position in Turkey's occupation plans. Artillery strikes and heavy weapon attacks on inhabited areas and settlements occur regularly there. The city is wanted to be depopulated in order to annex it to the illegal occupation zone.