Turkish drone attack injures two civilians in Ain Issa
Turkey continues its attacks on the autonomous region of northern and eastern Syria.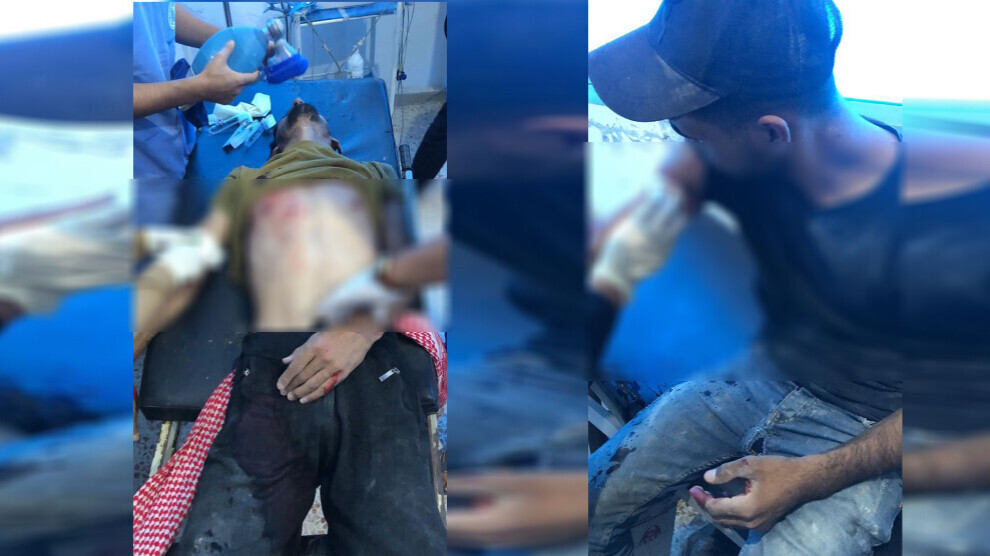 A killer drone of the Turkish army targeted the village of Seyda to the northeast of the Ain Issa district in northern Syria on Tuesday.
The attack left two civilians, 20-year-old Elî Xelîl Omer and 21-year-old Ehmed El-Xidir, injured.
On July 22, the Turkish occupation's drones targeted a car on the Qamishlo road, resulting in the martyrdom of YAT commander Jiyan Tolhildan, YPJ commander Roj Xabûr, and fighter Barin Botan. The three women were on their way back from the forum on women's revolution on the occasion of the tenth anniversary of the women's revolution in Rojava when their vehicle was bombed.
For years, the NATO state Turkey has been using drones for the extralegal killing of "enemies" in northern and eastern Syria, but also in the Kurdistan region of Iraq and in the Yazidi town of Shengal. The attacks are aimed specifically at representatives of the self-governing structures, members of combat units and the civilian population. The international community ignores Turkey's anti-Kurdish war.