Turkish attacks kill 2 civilians, injure 4 others in northern Syria in 3 days
The Military Council of the Turkish-occupied Girê Spî (ar: Tal Abyad) announced the consequences of the latest wave of attack on North-East Syria.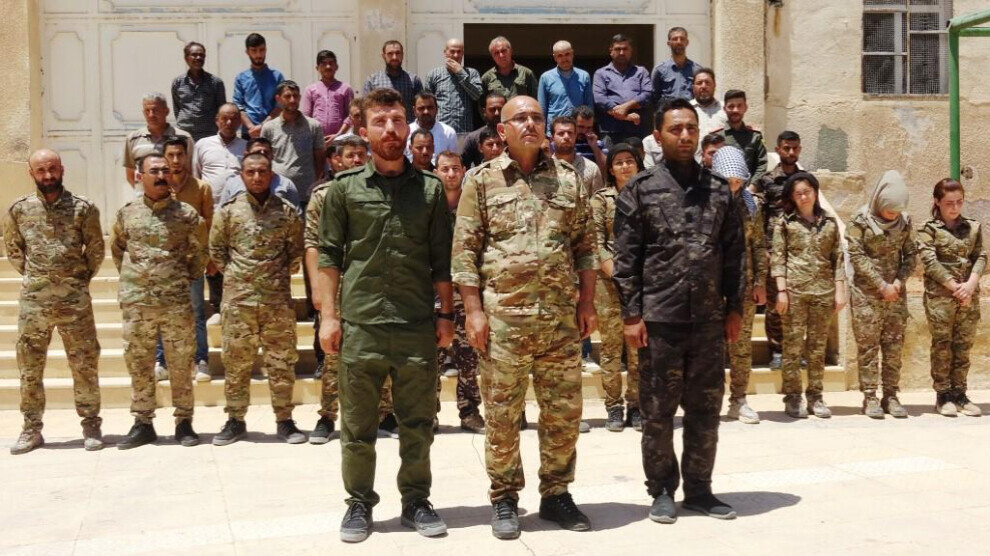 Girê Spî Military Council Commander Riyad El Xelef stated on Tuesday that the Turkish attacks against the regions of Girê Spî and Ain Issa have claimed the lives of two civilians and left another four injured in the last three days.
The commander informed that yesterday's (July 4) attack by the Turkish army killed 16-year-old Bozan Osê and 25-year-old Şêx Mihemed in the village of Hoshan, while two other civilians, Mihemed Bozan and Xalid Cebel El Ehmed, were injured.
Two residents of the Ayoh village to the east of Ain Issa were injured by the fire of Turkish snipers. The civilians were identified as 16-year-old Xalid Halil El-Sehil and 26-year-old Seid Zeyd El-Midfai.
El Xelef condemned the increasingly ongoing attacks against the region in which the Turkish state uses all kinds of heavy weaponry, medium weapons and unmanned combat aerial vehicles, he added.