Turkish army bombs a village in Gire Spi
The Turkish state's genocidal attacks against North-East Syria continue unabated.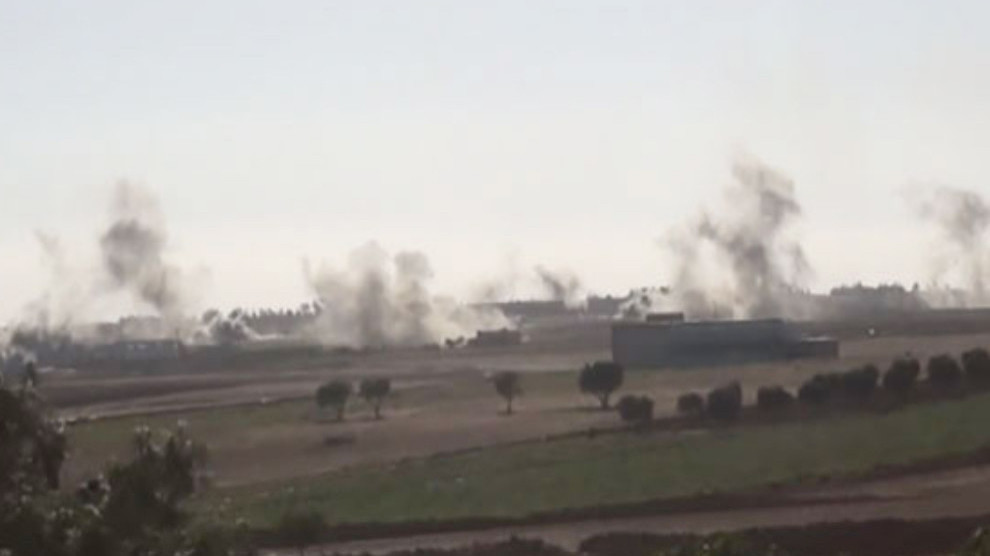 At 10.30 am local time today, the Turkish army has carried out an artillery attack on the populated village of Evdiko near Girê Spî (Tal Abyad).
The Turkish army is trying to drive the civilian population out of the area around the occupied zone in northeast Syria by means of artillery attacks and to expand its occupation zone. The aim is to occupy a wide strip of land that includes the strategically important M4 highway. This would bring the important east-west axis under the control of the Erdoğan regime.