Turkey's bombing of Ain Issa continues
The occupying Turkish state bombed the area around the city of Ain Issa and the M4 highway.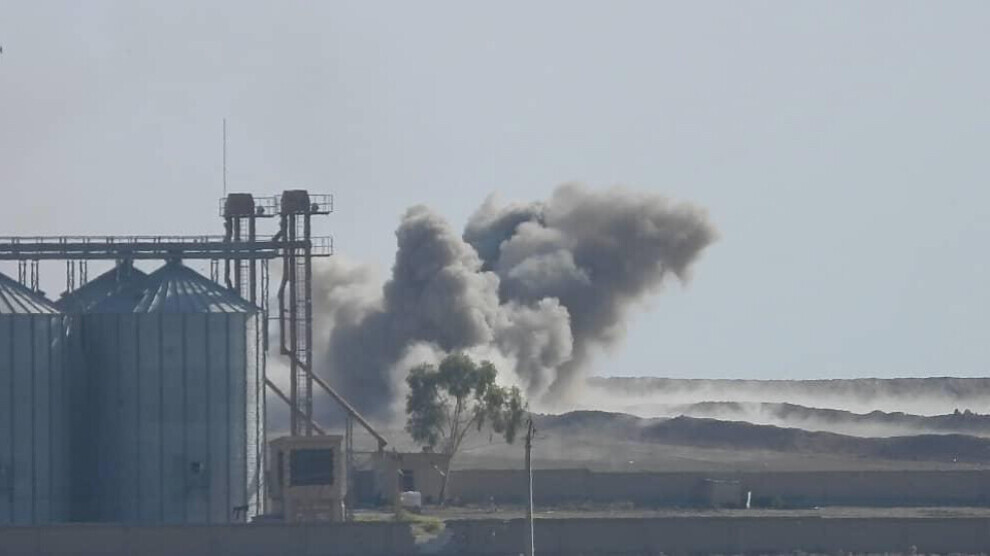 According to the information received, around 8.50 am local time, Ain Issa and the M4 highway were bombed by the invading Turkish state.
The Turkish state targeted the district of Ain Issa with warplanes on Saturday night.
At night, attacks also continued on the villages of Seyda and Muelek, and violent clashes erupted after the response of the Syrian Democratic Forces fighters. The SDF fighters destroyed a vehicle mounted with a dock gun belonging to mercenaries affiliated to the Turkish state.
The SDF responded to the attacks of the invaders with a sabotage action around the village of Muelek on Saturday morning, killing 3 mercenaries and injuring 2 others.
According to SDF, 10 mercenaries were killed in the village of Seyda and 8 in the village of Muelek during the clashes that took place on 18-19 March.