Turkey bombs another settlement in northern Syria
The Turkish state continues its attacks against North-East Syria in an attempt to invade the entire region.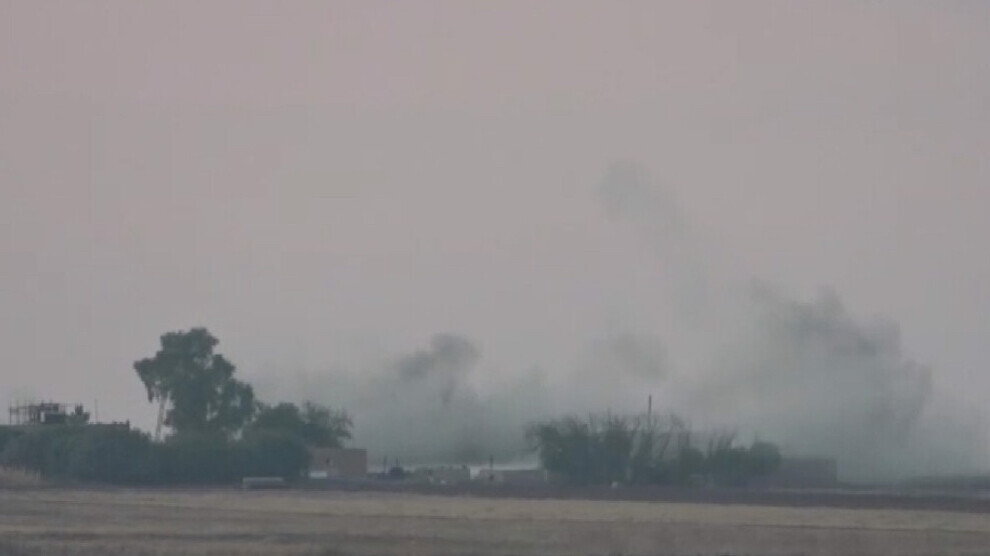 The occupying Turkish forces and allied mercenaries attacked the village of Til Emir, to the north of the Zirgan town and 2 km to the battle front.
The bombardment at around 15:40 local time came after a wave of attacks that targeted the M4 highway and the village of Dibis to the west of the Ain Issa town this morning. It was reported that houses in the village of Dibis were directly targeted in the attack.
Such attacks are not only a violation of the ceasefire agreement signed with Russia, but also war crimes. Attacks like this nevertheless occur frequently and are accompanied by silence from Russia and the international community.
The Turkish state carries out attacks by directly targeting villages and civilians in North and East Syria on almost daily basis. Since the beginning of the year, dozens of civilians have lost their lives in attacks carried out by the Turkish state and allied gangs. In addition, war crimes are systematically committed in occupied areas. Detention, looting, torture, execution, harassment and rape are among the crimes committed by Turkish-affiliated mercenaries.