Til Hemis celebrates anniversary of liberation
Six years ago, the village of Til Hemis in northeastern Syria was liberated from the reign of terror of the ISIS. The population celebrates February 27 as the day of rebirth.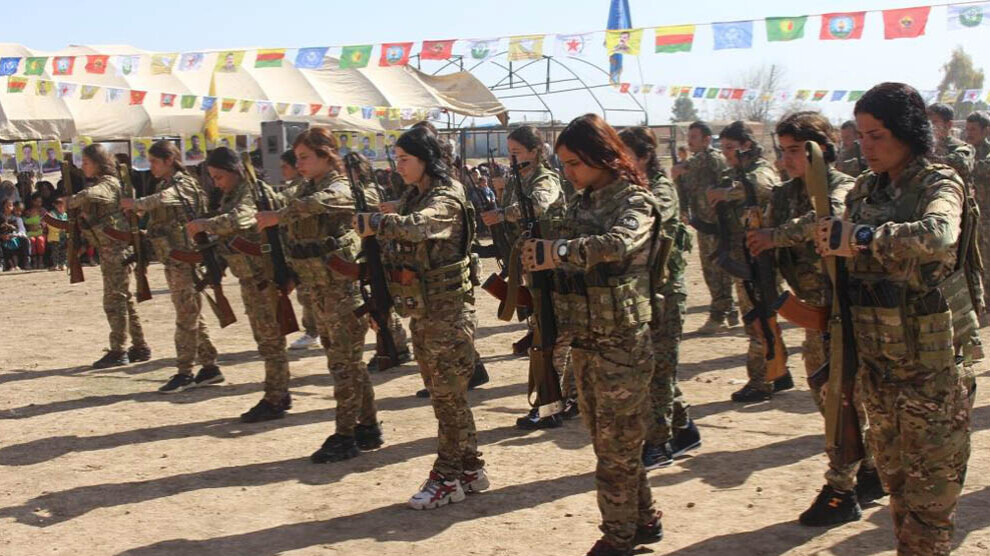 For more than a year, the terrorist militia ISIS ruled over the population of the town of Til Hemis in northeastern Syria. On February 27, 2015, the YPG spokesman at the time, Rêdûr Xelîl, announced the liberation with the sentence "Our flag flies over Til Hemis." The recapture of the town by an offensive of the YPG/YPJ and the Syriac Military Council (MFS) was considered the most important success in the fight against ISIS after the liberation of Kobanê just a few weeks earlier, because Til Hemis is strategically located on the border with Iraq. With the capture of the town, a key supply route for the jihadists was interrupted. Internationalists also took part in the offensive, including Briton Jac Holmes, who later died in Raqqa, and Australian Ashley Johnston, the YPG's first internationalist fighter, who fell just four days before the liberation of Til Hemis.
Day of Rebirth
The people of Til Hemis have since celebrated February 27 as the day of their rebirth. "On this day, after more than a year of darkness, the sun rose over us again," said Abram Ishaq, the co-chair of the Qamishlo Canton Council, at a ceremony marking the anniversary of the liberation of Til Hemis. The celebration at the soccer stadium first began with a moment of silence followed by a military ceremony by members of the Syrian Democratic Forces (SDF). In addition to residents of the town, many representatives of the autonomous administration, civil society and military structures were present in large numbers.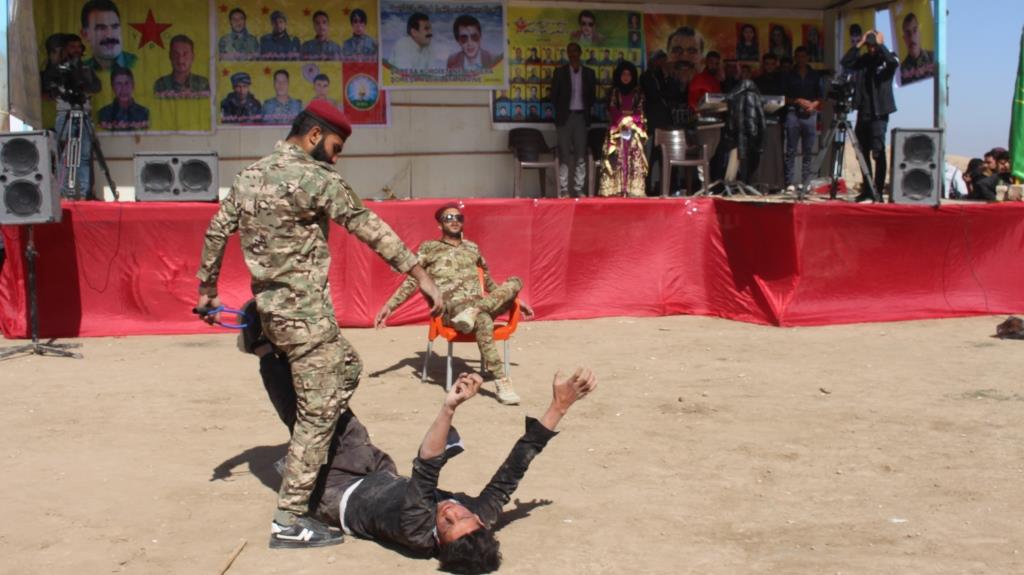 Theater play "The Cry of a Prisoner"
SDF commander Diyar Zagros recalled the more than 11,000 people martyred in the fight against ISIS and said, "We are in their debt and will continue our resistance until Afrin, Serêkaniyê and Girê Spî are also freed."
Xalid Abdullah, who is now co-chair of Til Hemis district council, described his emotional state as a person who lived in the town under the ISIS reign of terror and witnessed the liberation. "Great suffering has been done to us. The pain we felt at that time is hard to put into words. Those who helped us out of the darkness and into the light will always be a part of us."
After the speeches, the cultural program was opened with a performance of the theater group of the Cultural Center in Til Hemis. The play titled "The Cry of a Prisoner" deals with torture in detention. After musical performances, the celebration ended with extensive govend dances.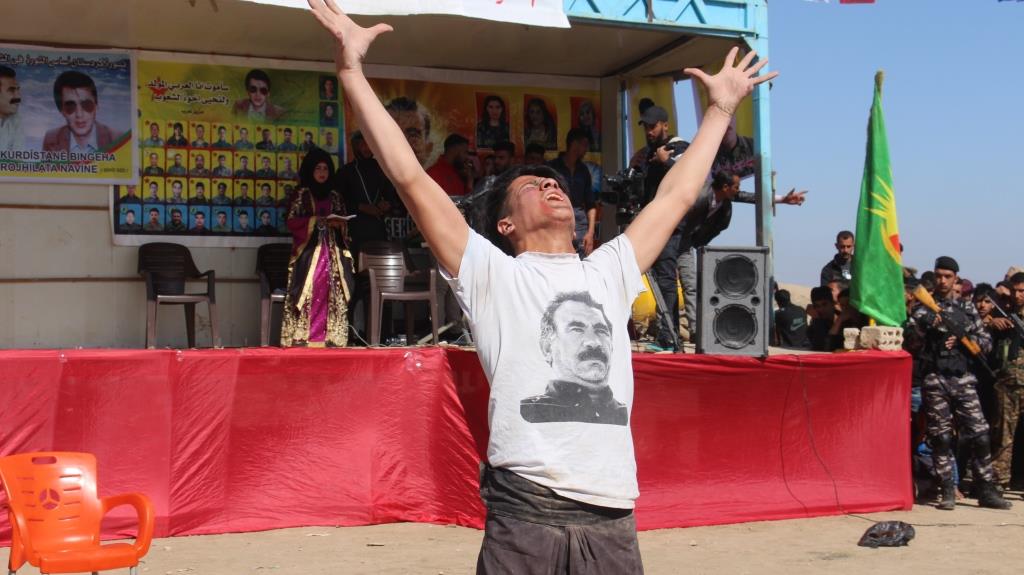 The play addresses torture in detention