The tent in Sêmalka
Every day, more people come to the tent in Sêmalka on the border with Southern Kurdistan to support the demand for the KDP's handover of the remains of fallen guerrilla fighters Tolhildan Raman and Serdem Cûdî.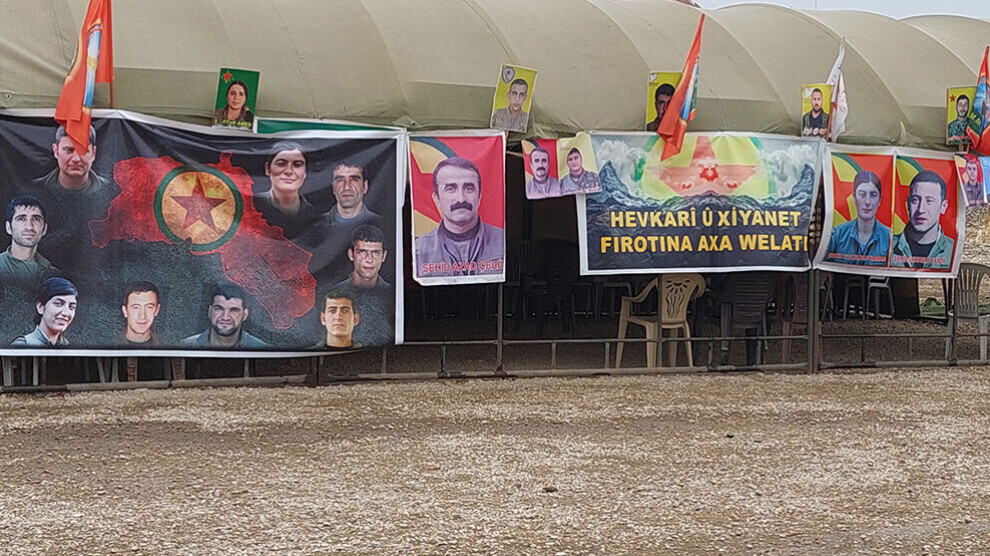 If someone in the family dies, it is traditional in Kurdistan to set up a large mourning tent in front of the house, to receive the mourners there and to say goodbye together. Normally this tent stands for three days, but what is normal when mothers wait for the bodies of their killed children. They know that their children in the ranks of the HPG (People's Defense Forces) were killed in an ambush by armed forces of the KDP in Southern Kurdistan. They want to bury their children. Is this such an unfulfillable demand?
That is why the mourning tent has also been standing for many days as a protest tent in Sêmalka, at the border crossing with South Kurdistan.
We are sitting in front of the tent by the fire, drinking tea with the mothers, and the trucks on the road to Başûr (Southern Kurdistan) slowly pass us - one after the other. The border is open for the movement of goods, but no vehicle comes from the other direction with the bodies of Tolhildan Raman and Serdem Cûdî.
The friends wounded in the war against ISIS come today to show their support and sympathy. They roll and walk towards the border, but it remains firmly closed to the protesters. The mothers do not give up. They continue to wait, demand and protest!