Syrian woman severely beaten by Turkish forces near the border
A Syrian woman was severely beaten by the Turkish forces and left in the border area.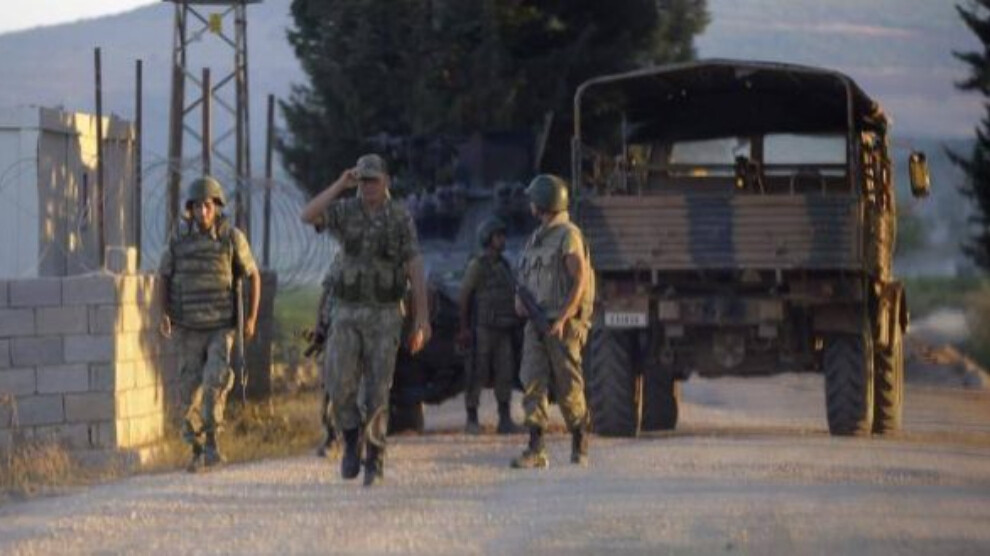 The Syrian Observatory for Human Rights (SOHR) reported that Turkish Gendarmerie (Military Police) have severely beaten a Syrian woman who was trying to sneak into Turkey from the border village of Aradah, north of Abu Rasin (Zirgan) in north al-Hasakah countryside.
According to the report, Turkish Gendarmerie left the woman at the border strip, after being severely beaten. The woman was taken by the residents there to Darbasidya dispensary.
The day before, SOHR documented the death of two young men from Abu al-Zuhour village in the eastern countryside of Idlib. The two men were shot by the Turkish Gendarmerie as they were attempting to cross into Iskenderun region near Harem city in the northern countryside of Idlib on the Syria-Turkey border. This incident coincided with Turkish border guards' crimes against Syrians fleeing from fierce military battles in their areas to prevent them from sneaking into Turkish territory.