Syrian Kurdish Democratic Party: Erdoğan wants to invade North East Syria hoping to win elections
Gêlo Îsa said that president Erdoğan is trying to persuade Turkish society that it is right to invade Northern and Eastern Syria in order to win the elections.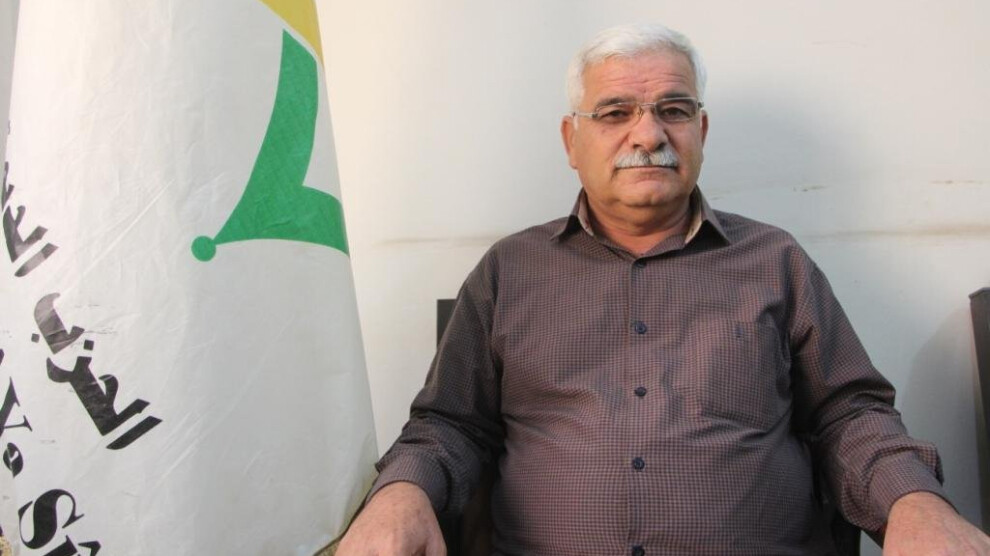 The invading Turkish state cannot tolerate even the smallest gain of the Kurdish people and interferes with the will of the Kurds in all parts of Kurdistan and all spheres of life. It tryes to destroy Kurds with every mean and continues to attack and threaten the Northern and Eastern Syria regions. Erdoğan repeated his threats at a press conference on 11 October.
Gêlo Isa, Member of the Central Committee of the Syrian Kurdish Democratic Party (PDKS), told ANHA that the invading Turkish state wants to occupy the region with false excuses and aims to prevent the Kurds from obtaining the rights they are fighting for. "The Turkish state is heading towards elections. It is struggling to deal with numerous internal problems and crises. It thinks that by threatening Northern and Eastern Syria, its internal problems will not be addressed. It wants to convince the Turkish society to continue with the presidential system brought by Erdoğan."
Isa said that Erdoğan's chauvinist policy is no longer approved in Turkish society and added: "The Autonomous Administration has never posed a threat to Turkey's security, but Turkey is threatening the security of Northern and Eastern Syria. The international community should intervene and end Turkey's crimes against the people of the region."