Street in Qamishlo named after Armenian revolutionary Nubar Ozanyan
A street in Qamishlo has been named after Nubar Ozanyan. The Armenian revolutionary fell in 2017 as a commander of TIKKO in the fight against ISIS outside Raqqa.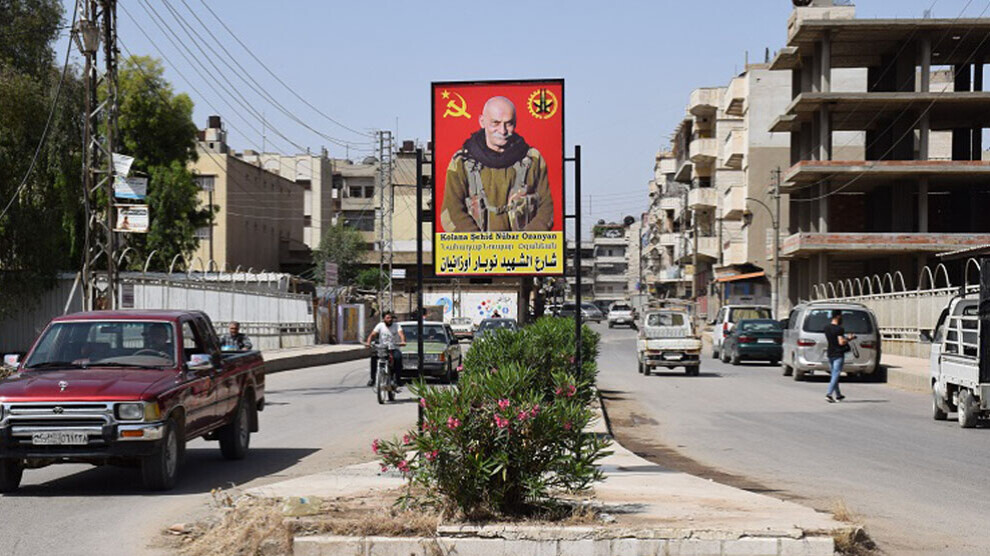 In the northeastern Syrian city of Qamishlo, a street in the central neighborhood of Bişêriyê has been named after the Armenian revolutionary Nubar Ozanyan. The street renaming, which is a joint project of the Council of Martyrs' Families, the People's Commune of Qamishlo and the Democratic Unity Party (PYD), was celebrated at a ceremony on Sunday.
The event was participated by many people from different cultures, representing the diverse society of Rojava with its unique mosaic character. Present were political and civil society representatives from Armenian, Arab, Kurdish and Syriac associations. The speeches were about personal experiences with the revolutionary and about the common struggle of the peoples for a fraternal life on the basis of communal organization, oriented to liberal, democratic, public economic, feminist and ecological principles. Deep sympathy was expressed to the Armenian people in light of the loss of Nubar Ozanyan.
Who was Nubar Ozanyan?
Nubar Ozanyan, whose nom de guerre was Orhan Bakırcıyan, was born in 1956 in the central Anatolian town of Yozgat and was active for 40 years within the Workers' and Peasants' Liberation Army of Turkey (TIKKO), the guerrilla organization of the TKP/ML. He devoted almost his entire life to the revolutionary struggle.
In 1988-1990 Ozanyan was in Palestine, and from 1991-1992 he fought in the Armenian Caucasus republic of Artsakh (Nagorno-Karabakh). In the early eighties, he stayed in France for a while. Ozanyan was a close friend of the filmmaker Yılmaz Güney, a pioneer of Kurdish cinema, and was even his bodyguard in Paris for a while.
In 2014, Ozanyan moved to South Kurdistan, where he fought against the Turkish occupation. In Rojava, he took part in the Siluk resistance in the circle of internationalists. The town near Girê Spî (Tal Abyad) was liberated from the rule of various Islamist groups in the summer of 2015 as part of a YPG offensive. After having stayed in Dersim in northern Kurdistan for a while, he returned to Rojava. On August 14, 2017, he died as a TIKKO commander fighting the jihadist terrorist militia Islamic State (IS) outside Raqqa. The Armenian Battalion, founded in 2019 in northeastern Syria on the commemoration day of the genocide of Armenians by the Ottoman Empire, is also named after him.