SOHR: Turkish artillery fire on Sherawa kills regime officer from Qardaha
The invading Turkish state's attacks against Syria continue increasingly.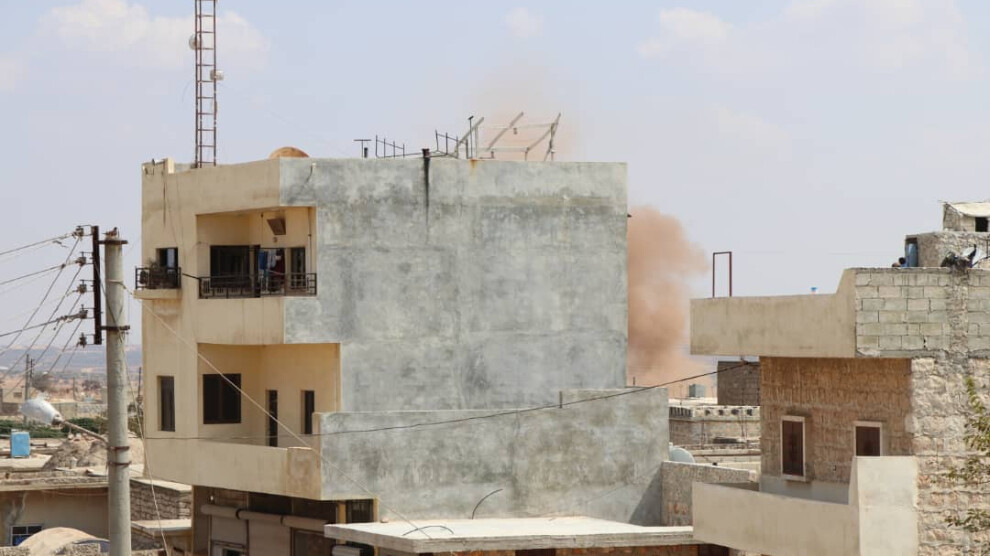 The Syrian Observatory for Human Rights (SOHR) reported the death of a regime officer from al-Qardaha city, the hometown of the Syrian regime president Bashar al-Assad, in Turkish artillery fire on Mayyasah village of Sherawa district of Afrin.
SOHR sources reported earlier today artillery fire by Turkish forces in the early hours of Saturday morning, which targeted the Kurdish-held village of Kaloutah in Sherawa district. The Turkish artillery fire killed a little girl and injured her brother and father.
The observatory noted that Turkish force stationed on the outskirts of Darat Izza city and al-Basoutah town targeted several areas under the control of Kurdish forces in northern Aleppo with over 100 artillery shells in the past 12 hours.
Yesterday, SOHR confirmed the death of a Turkish soldier in Friday's bombardment by Kurdish forces on areas under the control of "Olive Branch" operations room in the north-western countryside of Aleppo. The bombardment also killed a Turkish-backed militiaman and injured other Turkish soldiers, SOHR noted.