SOHR: Over 100 Turkish vehicles entered western Idlib countryside
SOHR reports new Turkish reinforcement to "Putin-Erdogan" areas.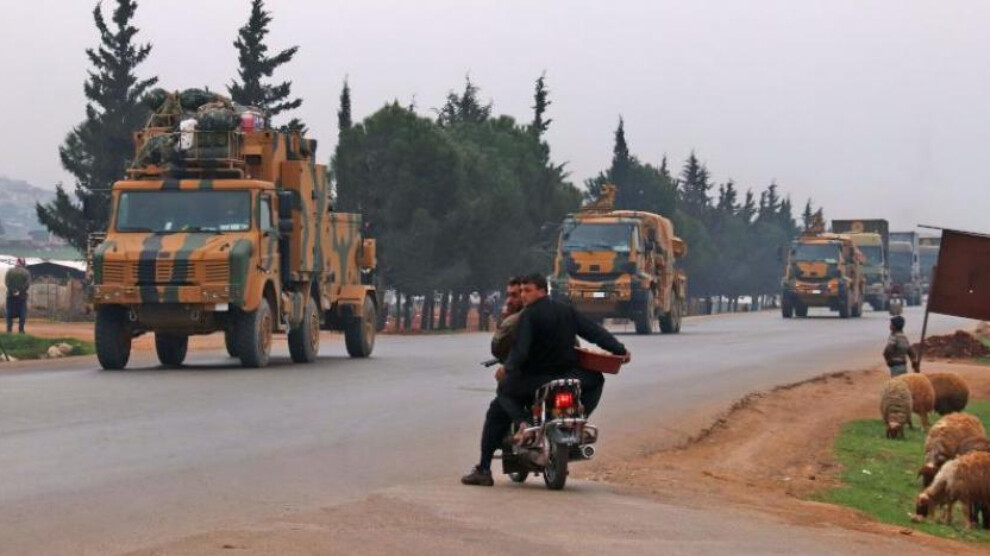 The Syrian Observatory for Human Rights (SOHR) reported the entry of a large Turkish convoy through Kharbet al-Jouz crossing in the western countryside of Idlib on Tuesday. The convoy comprised over 100 vehicles carrying logistic and military equipment, and headed towards the Turkish checkpoints in Jabal al-Zawiyah and western Idlib countryside.
According to SOHR, the Turkish forces' new reinforcement brings the number of vehicles and military trucks carrying heavy weaponry, including tanks and artillery pieces, which entered "Putin-Erdogan" area after the statements by Russia and Turkey in late September 2021, regarding Idlib province and Turkey's fears of a surprise military operation by Russian and regime forces on Idlib to 455.
SOHR had reported the entry of a Turkish convoy earlier yesterday, through Kafr Lucien crossing in the northern Idlib countryside. The convoy comprised 30 vehicles carrying logistic material and cement blocks, which headed towards the Turkish military checkpoints deep in Idlib province.