Serêkaniyê Refugee Committee condemns international silence on Turkey's crimes
The Serêkaniyê Refugee Committee said that conditions in the camps were grave and condemned the international community's silence towards the crimes committed by the Turkish state.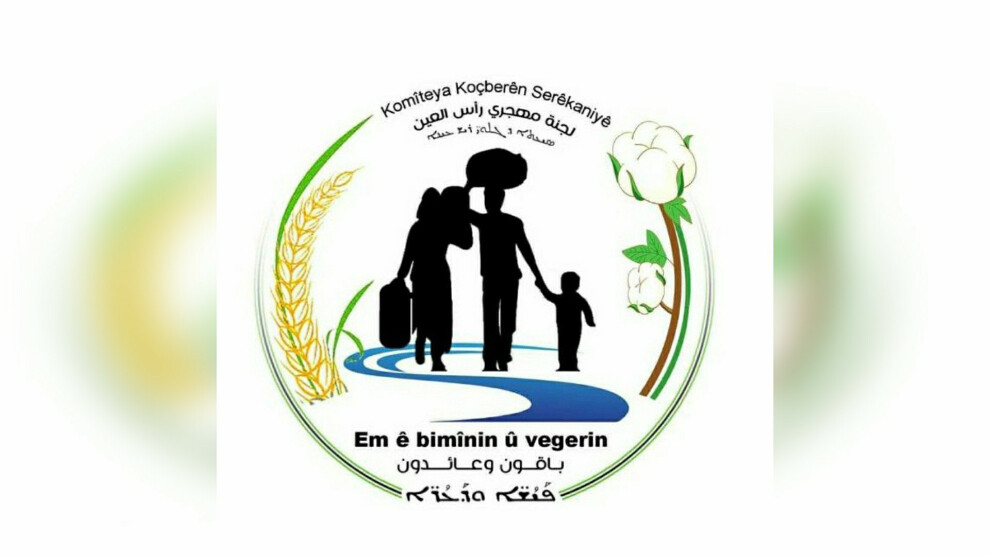 The Serêkaniyê Refugee Committee released a statement concerning the fire that broke out in the Washokani Camp near Heseke and left two children dead on the night of August 6.
The statement underlined that some mercenary groups directly supported by the Turkish regime are still committing brutal crimes and confiscating the possessions of the local people under Turkish occupation. It remarked that the silence of the international community and organizations has paved the way for the continuation of Turkish crimes.
"The situation in the camps is very grave and the suffering of our displaced people continues. We believe that the UN and the international community are responsible for the crimes committed in the region. It is a shame for the international community that two children lost their lives in a fire that broke out in the Washokani Camp the night before. Despite our repeated calls, no humanitarian aid has been delivered to the camps in North and East Syria yet," the statement continued.
The statement urged human rights organizations, pro-peace groups, the UN, Russia and the US to fulfil their duties against the crimes of the invading Turkish state.
Displaced people from Serêkaniyê (Ras al-Ain) are accommodated in the Washokani camp. The towns of Serêkaniyê and Girê Spî (Tal Abyad) in northern Syria were occupied by Turkey in October 2019. According to human rights institutions, about 175,000 people had to flee Serêkaniyê and Girê Spî due to the invasion. Some of the IDPs from Serêkaniyê have been accommodated in three camps in the Cizîrê region, while the vast majority of them live in private shelters in the region. In June, the number of people living in Washokani was reported at 15,381. Another 4,063 people are in the Serêkaniyê camp near Hesekê and 12,036 people are in the Newroz camp in Dêrik.
The camps were built with the limited resources of the Autonomous Administration of North and East Syria (AANES), and living conditions there are difficult. The UN does not recognise these camps and does not provide any assistance. International aid organisations are not present either, with only some small local cooperatives and aid organisations working. Apart from that, all the needs of the camps are met by the Autonomous Administration.