Second group of refugees from Idlib reaches Manbij
With the help of the SDF, a hundred more refugees could be brought from Idlib to Manbij.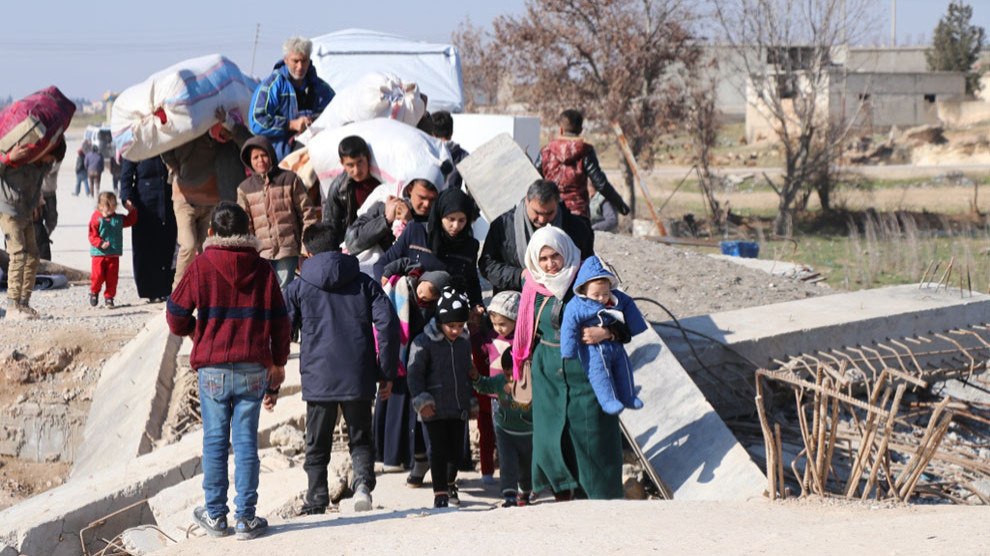 Despite the Turkish invasion and the lack of humanitarian aid for northern and eastern Syria, the region shows solidarity with the Idlib refugees. Another group of a hundred people seeking protection has now reached the self-governing Manbij city. The people fleeing from the attacks of the Syrian regime and Russia were led across the border river Sajur by the Syrian Democratic Forces (SDF) and are being sheltered on site. The refugees report on forced recruitment and abductions of young people on their way through the Turkish-occupied territories.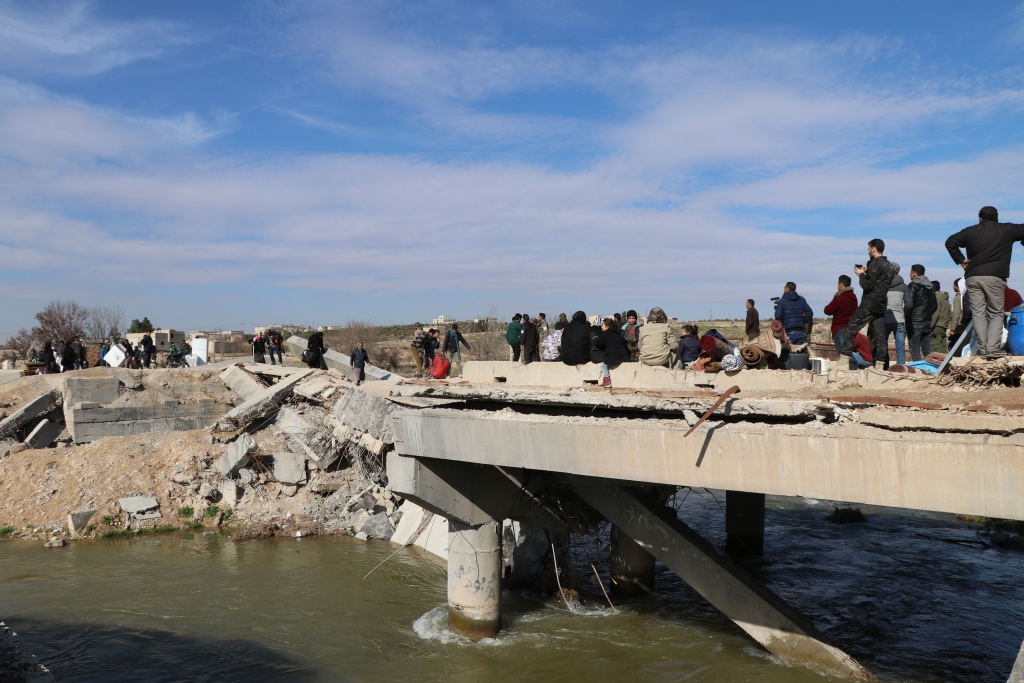 One of the refugees, Haytham Afyan, tells that they fled mainly from the massive bombing. He is happy to be safe now in northern Syria. Hakim al-Dibo reports that they were prevented from fleeing by the Turkish-backed militias. The militias tried to prevent them from fleeing into the self-governing areas as well as from crossing the Turkish border.