SDF vows to retaliate against the enemies and liberate the occupied areas
Another SDF fighter has been killed in a Turkish attack in North-East Syria.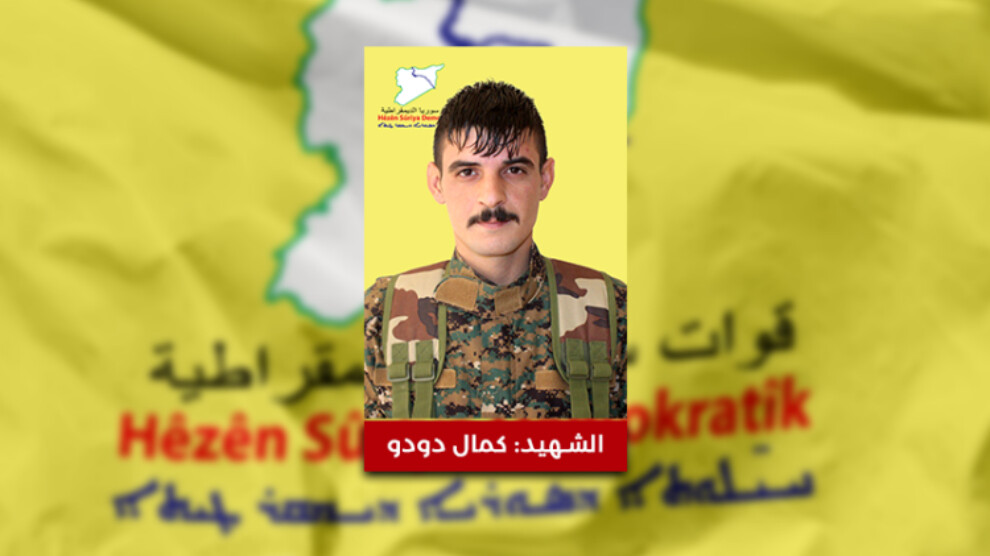 The Turkish occupation forces continue their attacks and aggressions against various regions of North-East Syria, targeting civil and military associations, in addition to the civilians' homes and their properties, using various types of heavy weapons and UAVs.
In a written statement on Tuesday, the Press Centre of the Syrian Democratic Forces (SDF) announced that a Turkish UAV targeted a car carrying SDF fighter Mitan Shorash and his two comrades on the evening of November 6, resulting in the martyrdom of Mitan, who was on leave visiting his family,
"Our comrade Mitan joined our forces early and participated in most of the campaigns against terrorist organizations in the northern and eastern regions of Syria. He was a robust and courageous fighter who had a comradeship soul, and he was beloved by all his fellow fighters, being their brother and true comrade," SDF said.
The statement continued, "While we offer our heartfelt condolences to the family of the martyr Mitan, all our martyrs' families, and our people, we pledge to retaliate against the enemies, by raising the banner of resistance higher and following the path of struggle and sacrifice until achieving the aspirations of martyrs and people in freedom, liberating the occupied areas, and ensuring security and stability in our regions."
The data of the fallen SDF fighter is as follows:
Nom de guerre: Mitan Shorash
Real name: Kamal Muhammad Ali Dodo
Mother's name: Abtah
Father's name: Muhammad Ali
Place and date of birth: Ras al-Ain / Serekaniye, 1995
Place and date of martyrdom: Qamishlo, November 6, 2022