SDF: The US and Russia are primarily responsible for deadly Turkish aggressions against civilians
Turkey continues its crimes and massacres using heavy artillery and drones against civilians and their properties in NE Syria, breaching international laws by targeting heavily populated settlements, and violating the sovereignty of a UN member country.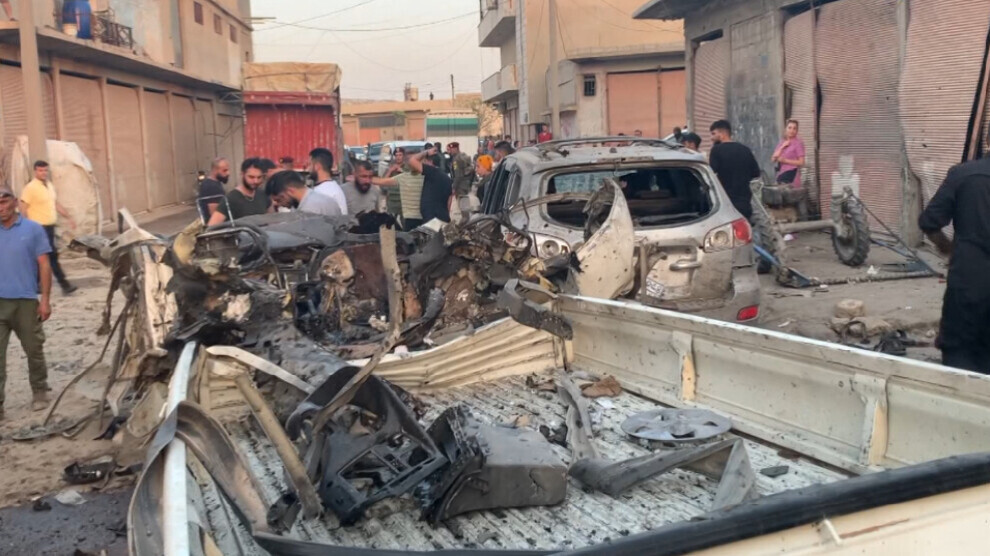 Last night (August 7), a Turkish drone targeted a civilian car in the al-Sina'a Neighbourhood in Qamishlo, resulting in the martyrdom of SDF fighter Rokhaz Amuda, in addition to three civilians including two children, and others injured, announced the SDF Media Center on Sunday.
SDF stated that Rokhaz Amuda was a shining example of disciplined fighter and comradeship, giving hope to his comrades, and urging them to continue ideological and military training to become strong fighters. He was a robust fighter in the face of enemies.
"This brutal Turkish aggression and other aggressions against our areas wouldn't have happened without the condoning of the two guarantors of the Ceasefire Agreement. The US and Russia are primarily responsible for these Turkish aggressions, for they have the power to curb the crimes of the Turkish Occupying State against our people. In addition, the international community should put pressure on the Turkish occupying State, putting an end to its violations and crimes, and forcing it to withdraw from Syrian territory," said the statement.
The SDF extended their heartfelt condolences to the family of martyr Rokhaz Amuda, all their martyrs' families, and their people, and wished speedy recovery for the wounded, pledging to retaliate for their sacred blood.
The identity details of the fallen SDF fighter are as follows:
Nom de guerre: Rokhaz Amuda
Real name: Mazkum Saadeddin As'ad
Mother's name: Hadyah
Father's name: Saadeddin
Place and date of birth: Amuda, 1989.
Place and date of martyrdom: Qamishlo, al-Sina'a neighborhood, August 6, 2022