SDF: The Turkish government carries out provocative mobilitazions
The Syrian Democratic Forces warned of provocations by the Turkish government.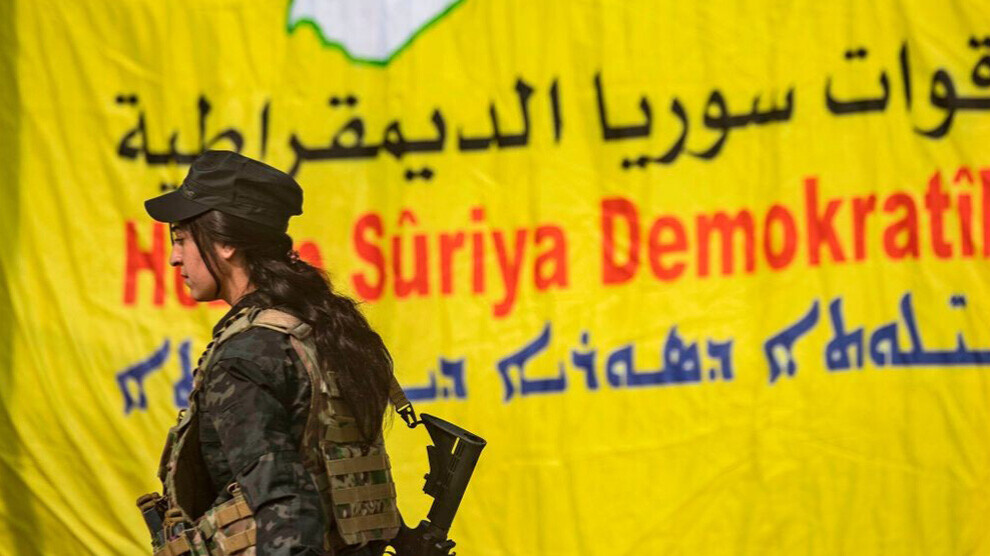 The Syrian Democratic Forces (SDF) warned of provocations by the Turkish government.
In a statement the SDF said: "In the early hours of this afternoon, November 8, 2021, there were provocative mobilizations by Turkey-backed mercenaries on the frontlines in the areas of Ras al-Ain, Tal Abyad, Ain Issa, and parts of Manbij countryside. Hundreds of mercenaries accompanied by Turkish occupation soldiers and armored vehicles have been stationed at several junction points in the mentioned areas, and they have tried many times to provoke our forces, particularly in the eastern and western countryside of Ain Issa where our forces are still maintaining restraint, abiding by the de-escalation agreement and ready for any emergency."
The statement continued: "On the other hand, during their mission in liberating their people and their areas from Daesh terrorism, our forces have provided thousands of martyrs and wounded. For them, protecting these areas is a fundamental and historical duty, so they will not hesitate to make more sacrifices to continue protecting their areas. On this basis, we appreciate the stances of our people in Tabqa, Raqqa, Manbij, Deir Ezzor, and all other areas we have liberated in the north and eastern Syria for supporting their sons in the Syrian Democratic Forces. And we call on them not to look back to rumors and lies of others and to rely on official sources specialized in disseminating military and political developments in our liberated areas."