SDF reports continued attacks by the Turkish army and mercenaries
16 SDF fighters martyred, 3 others injured in continued attacks of the Turkish forces and allied gangs.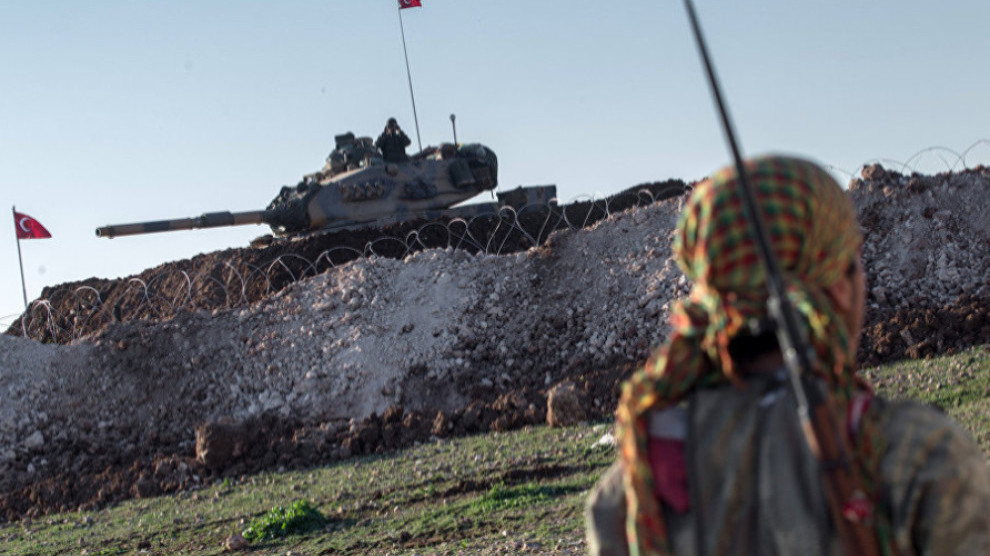 The Press Office of Syrian Democratic Forces (SDF) released the balance sheet of battle for October 19 in northern Syria territory that the Turkish state and allied jihadi groups seek to invade despite a ceasefire agreement reached on Thursday.
SDF said that despite the ceasefire agreement, the invading Turkish army and their mercenary gangs continued their attacks.
The statement by SDF Press Office said the following;
Ras Al Ain (Serêkaniyê)
The invading Turkish army continued their movements in the villages of Ras Al-Ain and they made preparations for attacks in some areas. In the villages al-Hebesh and Shikeriye, the Turkish-backed mercenary gangs wanted to attack the positions of our fighters. The mercenaries attacked the positions of our forces in some locations with heavy weapons and armored vehicles. Our forces used their right to legitimately defend themselves and replied to the attacks. As a result of the attacks replied to by our forces, the attacks by the mercenaries were repelled. The invading army shelled the area in the moments after the clashes.
Despite the ceasefire agreement, the invading army continued their preparations for attacks on the Til Khensir and Elok axises and gathered a number of mercenaries along the border.
As a result of the attacks carried out by the invading army and their mercenaries and attacks carried out by UAV's, 16 of our comrades were martyred and a further 3 of our comrades were injured.