SDF fighter Aslan Alkan died in mine explosion in Arima
SDF fighter Aslan Alkan died in a mine explosion in Arima. The Arab-born Syrian from Serêkaniyê worked on the military council of Al-Bab.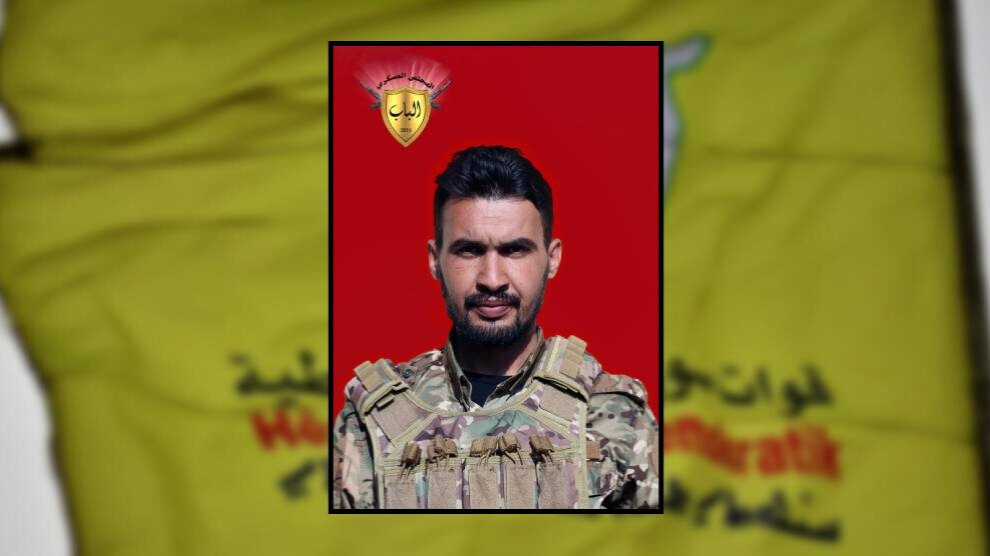 The Syrian Democratic Forces (SDF) have announced the loss of one of their long-time members. Aslan Alkan was killed in a mine explosion, the SDF said in a statement on Monday. According to the information, the incident happened on Friday in the village of Arima, southwest of Manbij.
Aslan Alkan was born Ammar al-Ahmad in 1991 to an Arab family in the city of Serêkaniyê, which is now occupied by Turkey and its mercenary allies. He studied political science at Damascus University before joining the revolution in Northern and Eastern Syria in 2014. Most recently, he served on the Al-Bab military council.
The SDF pay tribute to Aslan Alkan who dedicated his life to the defense and security of the people. The SDF expressed its condolences to the relatives of the fighter and his comrades.