SDF denies Turkish Defense Ministry reports
Turkey continues to try to legitimize an invasion of northern Syria with false reports of alleged attacks on its forces. The SDF have denied a Turkish Defense Ministry report of nine fighters killed.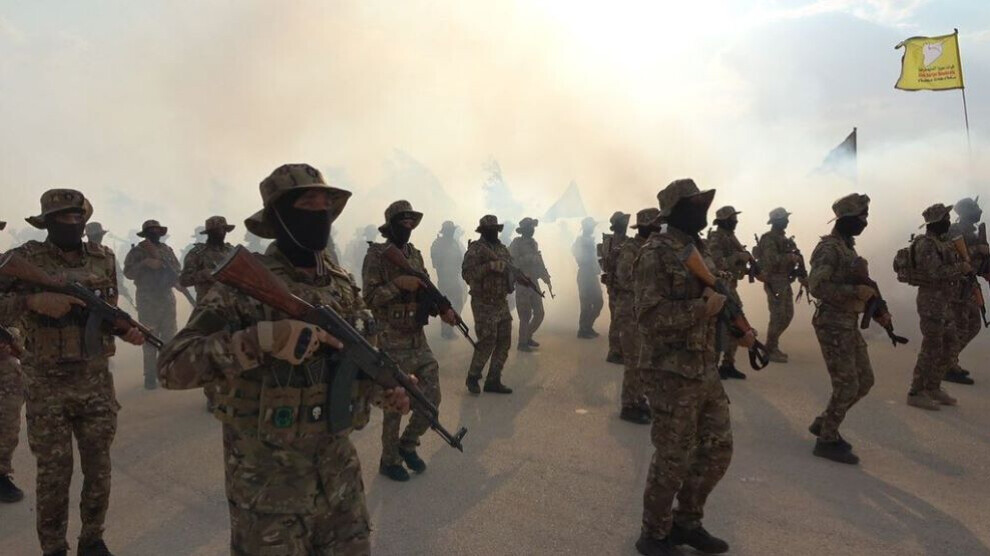 The Syrian Democratic Forces (SDF) have denied reports published on Twitter by the Turkish Defense Ministry. The Defense Ministry had tweeted on Friday that the "PKK/YPG terrorist organization" had attacked the Turkish occupied zone in northern Syria and that "nine terrorists" had been killed in response.
This claim has been contradicted by the SDF press office. The SDF pointed out that the Turkish state constantly invents alleged attacks to legitimize its own attacks on the autonomous area of northern and eastern Syria.
For weeks, Turkey has been spreading reports of alleged attacks by the YPG and other fighting units of the Syrian Democratic Forces (SDF) on Turkish occupation forces and jihadist allies in order to create a basis for an invasion against the autonomous areas. Ten days ago, Foreign Minister Mevlüt Çavuşoğlu announced in Ankara that they would "do everything" to "purge the region of terrorists." Any move against the YPG, who are the backbone of the SDF formed in 2015, is important "both for national security and Syria's territorial integrity" in the face of obvious threats, he said and claimed that Russia and the U.S. had not adhered to "jointly reached agreements," and his country must now "take matters into its own hands." Two days earlier, President Recep Tayyip Erdoğan had spoken out after a cabinet meeting, saying Ankara was determined to eliminate the threats emanating from northern Syria "either by itself or with the support of active local forces."