SDF carries out operation against ISIS cells
Clashes broke out during an SDF operation in northeast Syria, killing two men implicated in the murder of local Arab politicians Sada al-Harmoush and Hind al-Khedr.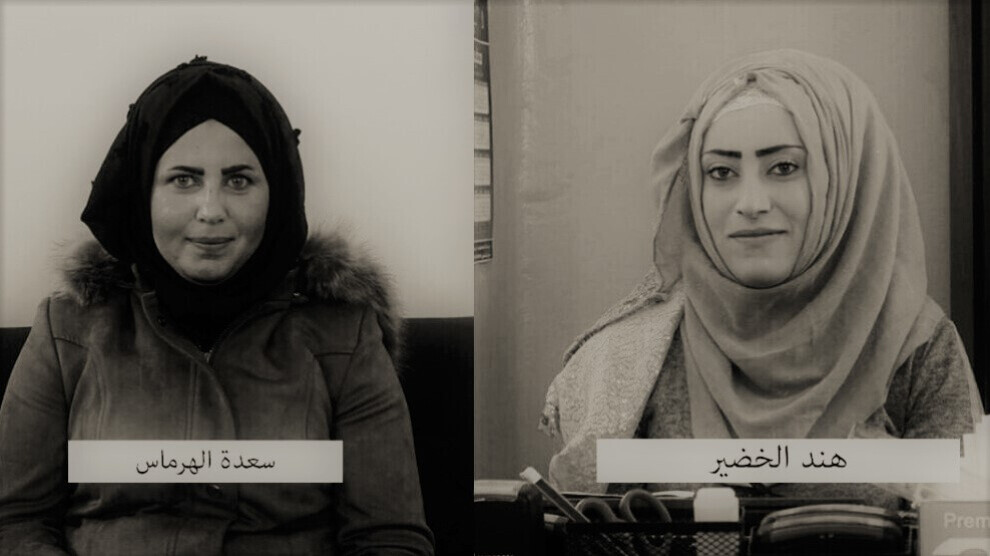 Two mercenaries were killed in an operation carried out by the Syrian Democratic Forces against the murderers of local Arab politicians Sada al-Harmoush and Hind al-Khedr in northeast Syria.
The SDF press office said in a statement:
"Our forces have carried out effective operations against the recently increased activity of ISIS and published the results. On 3 and 4 March, after prolonged observation, we found two people who had played a role in the murder of the two revolutionaries Sada al-Harmoush, co-chair of the civil council of the Til Sheir community, and her deputy, Hind al-Khedr. The arrest of these people, Abu Sait and Abu Osman, led to clashes that resulted in the death of the two Islamists. A SDF fighter was injured."
The statement added: "The SDF had already carried out a comprehensive operation in the first half of February to punish the murder of the two local politicians and to prevent the Islamic State from being restructured and strengthened. A total of 87 ISIS members, including the murderers of the two women, were arrested and numerous materials were seized. An ISIS tunnel was also discovered near al-Dashisha."
Sada al-Harmoush and Hind al-Khedr were murdered on 22 January.