SDF announce new operation against ISIS cells in Deir ez-Zor
SDF and Internal Security Forces announced that a joint move has been launched against ISIS cell structures in the towns of Şihêl and Hewayîc in Deir ez-Zor.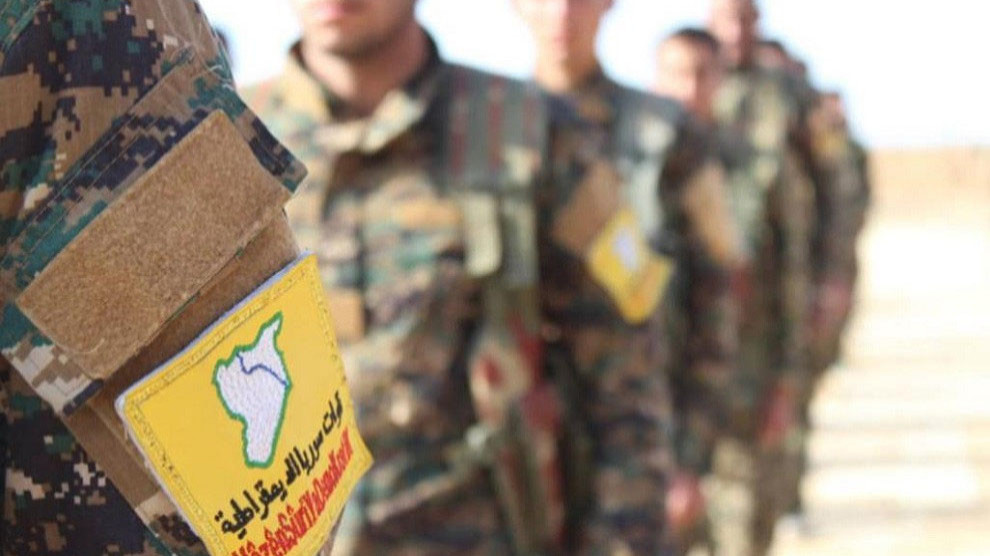 The Syrian Democratic Forces (SDF) Media Center has issued a statement about a series of developments caused by the ISIS terrorist organization witnessed in recent days by the region of Deir ez-Zor.
"ISIS - said the statement - aims to undermine security and stability in the region by moving its sleeper cells to create chaos. In recent months, our forces carried out a number of operations and sweep campaigns that targeted the organization of ISIS cells and caused them painful blows and arrested many terrorists and seized a lot of weapons and ammunition. Therefore, the terrorist organization and after the failure of its criminal plans resorts today to bring about an Arab Kurdish strife between the region's components and cause a rift among the coexisting components hundreds of years ago, strikes the stability and safety, and attempts to restore chaos to the region."
The statement added: "In the past few days ISIS terrorist cells targeted social figures and tribal leaders in the region and promoted by its supporters accusations against Syria Democratic Forces for responsibility for targeting tribal elders, likewise the sleeper cells tried and through car bombs and suicide attacks targeting the headquarters and barracks of our forces in order to control them. However, some groups and other parties try to take advantage of this situation to achieve goals at the expense of the blood of the people of the region and push the situation towards more tension and try to take advantage of the feelings and emotions of people to divert the attention from the terrorism of ISIS and to provoke people against the Autonomous Administration."
The statement continued: "Because of that the internal security forces and in cooperation with Syria Democratic Forces has begun targeting ISIS cells as well as those cells that are trying to take advantage of this situation in order to eliminate the hotbed of sedition, particularly in the towns of Şihêl and Hewayîc which is considered a stronghold of ISIS cells.
A number of special operations targeting cells have been implemented to spare civilians from any security incidents. Our laws have been extremely cautious and professional in detaining gunmen without harming civilians.
These operations led to the arrest of a number of terrorists and suspects, and a number of them were wounded while attempting to confront our forces. Likewise, our forces confiscated quantities of weapons and ammunition."
The SDF ended their remarks by saying: "It should be noted that two of our fighters were martyred as a result of the attacks carried out by ISIS cells on our headquarters and barracks, and three of our fighters were wounded.
We reiterate to the public opinion that our forces are more determined than ever before to carry out our operations to dismantle and eliminate ISIS cells completely."